Class 37 hauled trains return to Wales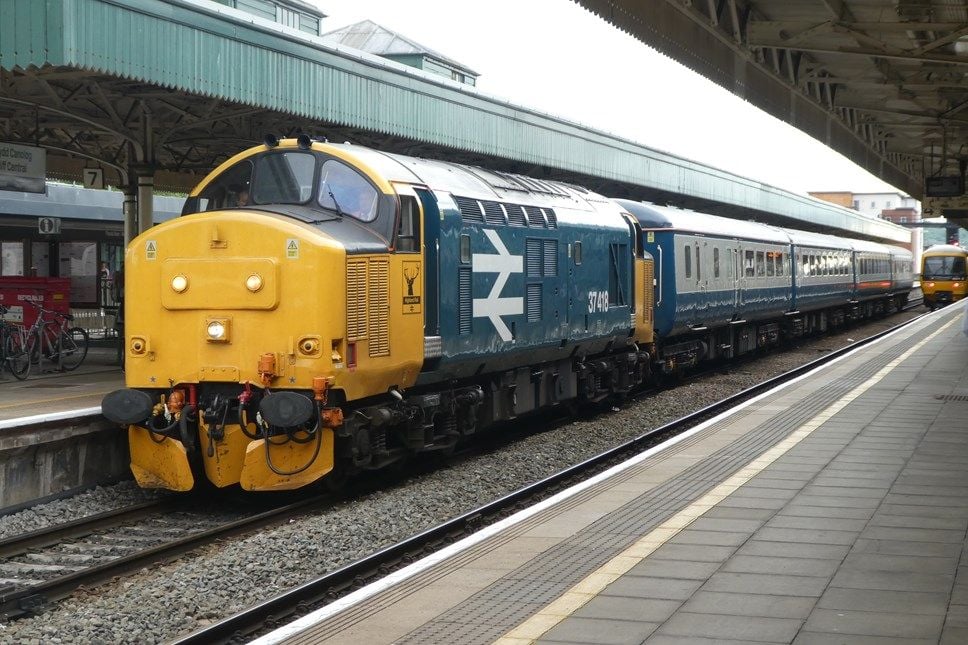 01st July 2019
Following an absence of nearly 15 years, loco hauled services using Class 37 locomotives have returned to the Transport for Wales network. Last used in 2005, the first train has been brought in to provide additional capacity on the Rhymney Valley Line, while the operator awaits the arrival of additional trains and a second train is due to follow shortly.
Driver David "Dai" Beavan, who drove the last Class 37 service in 2005 said:
"I never expected to see them back, but it's fantastic. I drove the very last one down from Rhymney in 2005 and we had a wreath on the front and lots of train spotters came down to see it, it was a really big thing. I was hoping to drive the first one down again but at least I got to be the first to drive it back to Rhymney! They are a pleasure to drive and the one we've got now really is immaculate."
"There was nothing worse than having to turn people away at stations because of capacity so it's great we can get people on. There are a lot of smiles in the mornings and people seem to engage a lot more, taking photos and saying, 'thanks drive'. The number of enthusiasts who have come down to see it is unbelievable; we had about 35 to 40 on the train up to Rhymney the other day. I'd like to see them go on beyond December or January but who knows? Commuters using the service have reacted positively and have been sharing their views on social media commenting "very comfortable ride this morning!" and "I have really enjoyed my commute on this old-fashioned train."
James Price, Transport for Wales CEO added:
"We promised to increase capacity on the Rhymney Valley Line in our May timetable changes, and so far, we have successfully delivered 98% of that and with the introduction of the Class 37 trains we will increase capacity even further. It's great that we've also attracted rail enthusiasts from throughout the UK to Wales, to see and use the train and provide a positive impact on our tourism economy. As we progress and start to introduce modern, brand new trains to our network, we hope more people will be inspired and continue to visit Wales and document our exciting journey."
Author: Darren Porter
Image: Transport for Wales