Major repair work begins on Conwy Valley line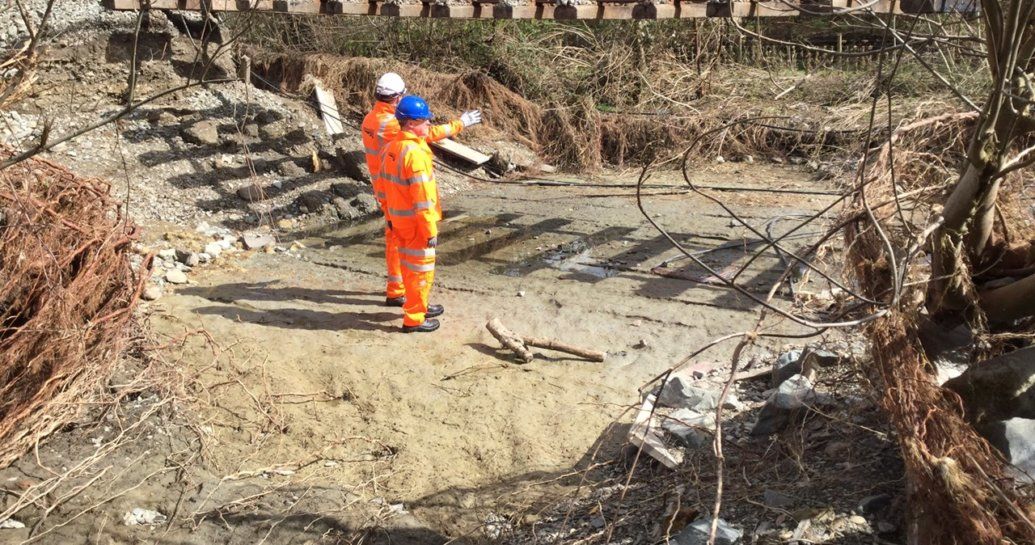 03rd April 2019
Engineers have started work to repair the damage caused to the Conwy Valley line. The line, which runs between Llandudno Junction and Blaenau Ffestniog, was closed on 16 March due significant flooding, caused by Storm Gareth. Following the closure of the line, specialist teams have been assessing the damage both on site, and using drones where areas were deemed inaccessible. This survey has revealed that six miles of track, two stations, and eight level crossings require significant repair.
A programme of work has now been developed that will see work begin immediately and an expectation that the line will reopen this summer. Worksites have been established and machinery and materials have been sourced, including over 2,000 tonnes of ballast, to safely restore the track.
Network Rail Wales and Borders is hosting a community meeting on Wednesday 10 April at Glasdir Conference and Meeting Hall, Llanrwst, LL26 0DF from 18:00 until 19:00 for people interested in learning more about the planned repair work. Engineers will provide an update on the programme, and there will be an opportunity for the public to ask questions.
Bill Kelly, route managing director for Network Rail, Wales and Borders, said:
"We apologise to passengers and the local community who have been affected by the closure of the Conwy Valley Line. We recognise the importance of this railway, and I have seen for myself the devastation the damage has caused in the local area. We expect to open the line between Llandudno and Llanrwst in time for the National Eisteddfod taking place this summer. We are working closely with our partners, Transport for Wales, to keep passengers moving with rail replacement buses during the closure. I would encourage anyone wishing to find out more about our repair work to join the project team at the community meeting on Wednesday 10 April."
Lee Robinson, North Wales development director for Transport for Wales, added:
"We understand the importance of the Conwy Valley line and are providing transport alternatives to ensure we keep the people of Wales moving. I attended a meeting in Blaenau Ffestiniog last week and spoke with some representatives of the community, to help us understand the challenges they are facing as a result of the storm damage. We are working collaboratively with Network Rail to deal with the damage caused by the storm and to restore the service. I'd advise all our customers to check for regular updates and we apologise for any inconveniences caused."
Author: Darren Porter
Image: Network Rail