125 Group receive Mk3 TGS from Porterbrook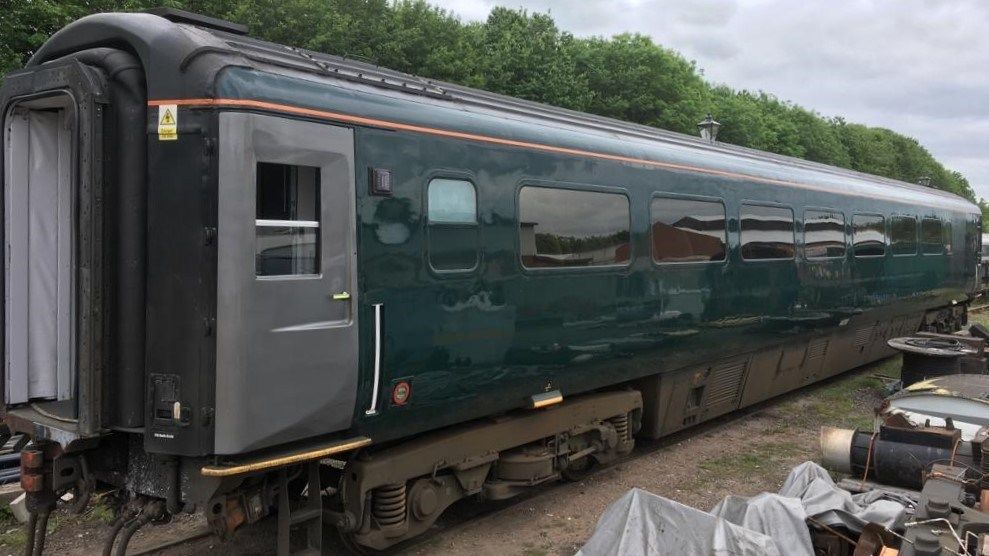 03rd June 2019
The 125 Group have announced that they have received a new addition to their fleet of Mk3 coaches with the donation of 44000 from Porterbrook. A Mk3 Trailer Guards Standard (TGS) coach, it will be used to support passenger operations at the Great Central Railway Nottingham (GCRN).
Having seen recent service with Great Western Railway (GWR), the coach carries the attractive green livery that has been applied to the fleet in recent years. Following a short period of storage at Long Marston, the coach was moved via road to the 125 GRoup base at GCRN Ruddington and is in good internal and external condition.
44000 was the original TGS and was constructed in 1980. Following initial construction of the Inter-City 125 and the large number of Mk3 trailers in the 1970's, TGS vehicles were later added to provide more passenger capacity along with a better environment for the guard.
125 Group harbour ambitions to preserve a production Inter-City 125 along with an original Paxman Valenta engine. You can sign up to their monthly donation scheme, this includes free membership with four quality exclusive magazines delivered each year, detailing their preservation efforts and with informed articles on the current HST scene. You can sign up for this scheme by clicking here.
Author: Darren Porter
Image: 125 Group