GBRf add three Class 66 locomotives to fleet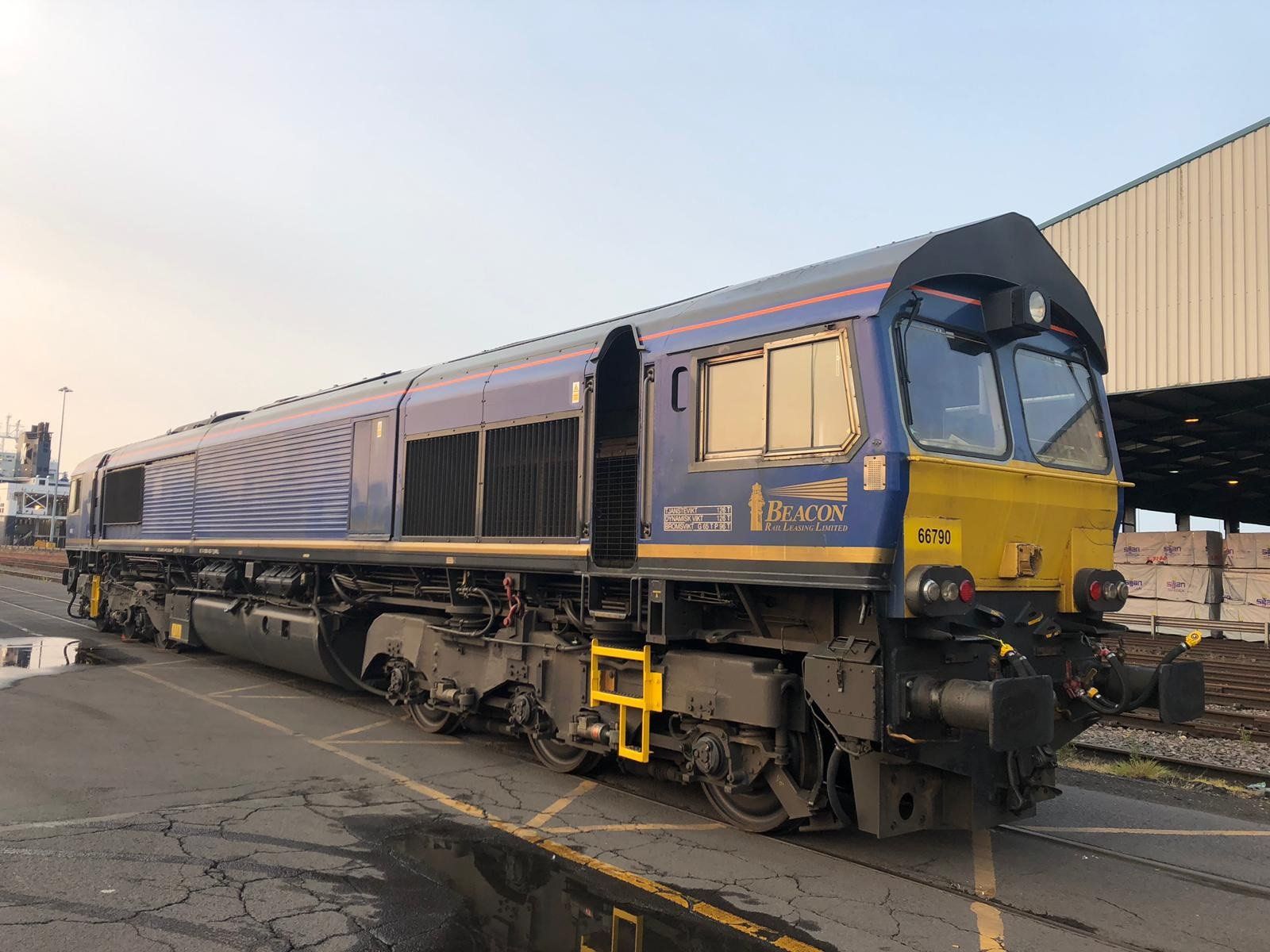 04th June 2019
GB Railfreight (GBRf) have announced that a further three Class 66 locomotives are to be leased from Beacon Rail. Recently working in Sweden where they are numbered T66 403/4/5, they will become 66790/791/792 and mark a further investment from GBRf in the fleet.
GBRf already have considerable experience in bringing locomotives from the continent to work in the UK following the addition of a number of locomotives converted from European specification with the assistance of Electro Motive Diesels (EMD). As these locomotives display proven reliability in wide operations throughout Europe and the UK, this only serves to strengthen the already reliable GBRf fleet.
The locomotives will now undergo upgrades in Gothenburg before being shipped to Immingham and then transferred to Longport for conversion to UK specifications.The locomotives will have Train Bourne safety systems, air conditioning, as well as cab and system specific reliability improvements made. They will receive GBRf livery and once upgraded will enter service.
John Smith, Managing Director of GB Railfreight, said:
"I am delighted to announce that three Class 66 locomotives are being added to our fleet. These locos are incredibly reliable and will assist us in delivering the best possible service now and into the future. This move is demonstrative of why GBRf are leading the way in the rail freight sector. It's a fantastic addition to our offer, enabling us to expand operations, whilst also providing the extra freight capacity the industry really needs."
Author: Darren Porter
Image: GB Railfreight