RMT to stage Southern 3rd anniversary protest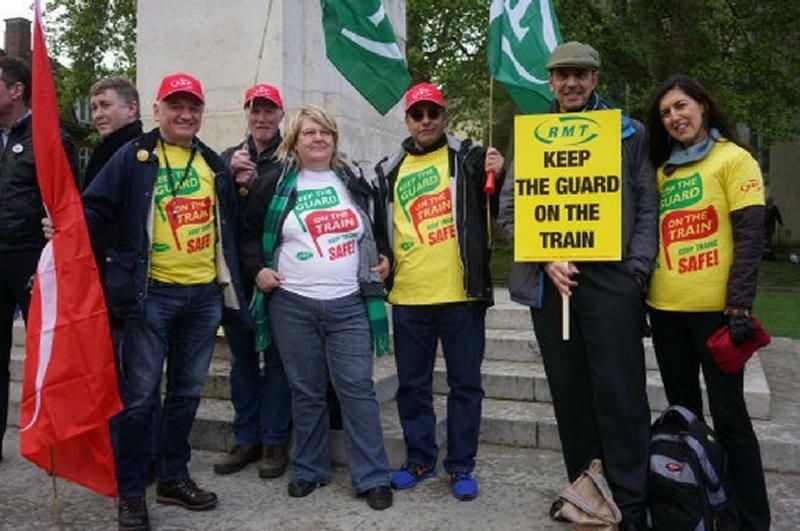 05th April 2019
The RMT have announced that they are going to hold a protest in London on Friday 26th April to mark three years of campaigning to keep the guard on Southern railway. The protest will take place from 12:00 outside Keolis UK, Evergreen Building North, 160 Euston Road, London NW1 2DX.
The event is planned to coincide with the 3rd anniversary of the start of strike action on Southern Rail which is the longest running industrial dispute in Britain. The dispute concerns the fight against Driver Only Operation and in defence of keeping the guard in the train.
The protest will target Keolis, which owns 35% of Southern franchisee Govia, which is itself 70% owned by the French state railway. The action is expected to attract RMT members from all over Britain in a show of solidarity to those involved in the dispute.
RMT General Secretary, Mick Cash said:
"Once again, I would like to congratulate our members for their continuous show of strength and solidarity throughout the long dispute on Southern Railway which is solely about putting rail safety and access before private profit. Since the dispute began on Southern, RMT members have been involved in similar campaigns against other companies over attempts to remove the guard from the train. Only on Southern have we been faced with such a stubborn and point-blank refusal to enter serious discussions. The union thanks the travelling public for their support and understanding throughout our campaign to put safety and access to services for everyone using our railways right at the top of the agenda."
Author: Darren Porter
Image: RMT