Intercity Express Train sets new record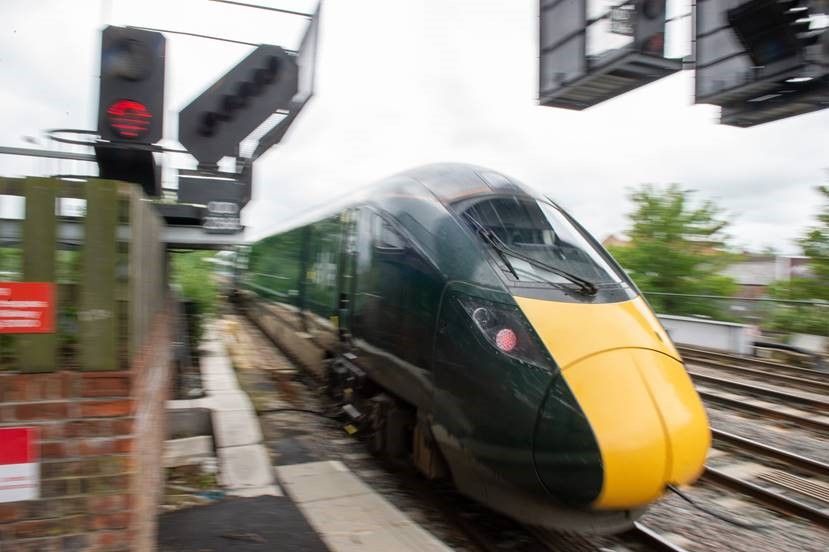 14th June 2019
As part of efforts to mark the 17th anniversary of the opening of the railway between Oxford and Didcot, GWR (Great Western Railway) have set a new speed record between Oxford and London Paddington. Using one of the new Intercity Express Trains, a special service was formed and travelled non-stop from Oxford to London Paddington.
With a scheduled departure of 11:27, the official timings confirm the train departed at 11:27:04 and arrived into London Paddington at 12:04:39. This established a new record run, with an end to end time of just 37 minutes and 35 seconds. Prior to this, the quickest official time was 40 minutes and 45 seconds, achieved by a High Speed Train in August 1982.
Further events are planned on Saturday 15th June to commemorate this landmark anniversary, with celebrations taking place at various stations along the Oxford to Didcot route. More information can be found by clicking here.
GWR Deputy Managing Director Matthew Golton was accompanied on board by special guests and media. He said:
"Today's non-stop journey shows just what these Intercity Express Trains are capable of. They have been in service for over a year now, every day providing thousands more seats between Oxford and London Paddington than the trains they have replaced. This December sees the biggest timetable change in 40 years on the GWR network and the timing of almost every single train we run will be different. The IETs will be critical to us delivering even more frequent services, quicker journeys and around 1,000 extra seats a day along the North Cotswolds line."
Network Rail Head of Strategic Planning, Western David Tunley said:
"Investment in the rail infrastructure is allowing for significant improvements. Beating this record today shows what is possible, and we will continue to work with GWR to deliver timetable and journey time improvements in December."
Author: Darren Porter
Image: GWR