Network Rail warn of Manchester bridge closures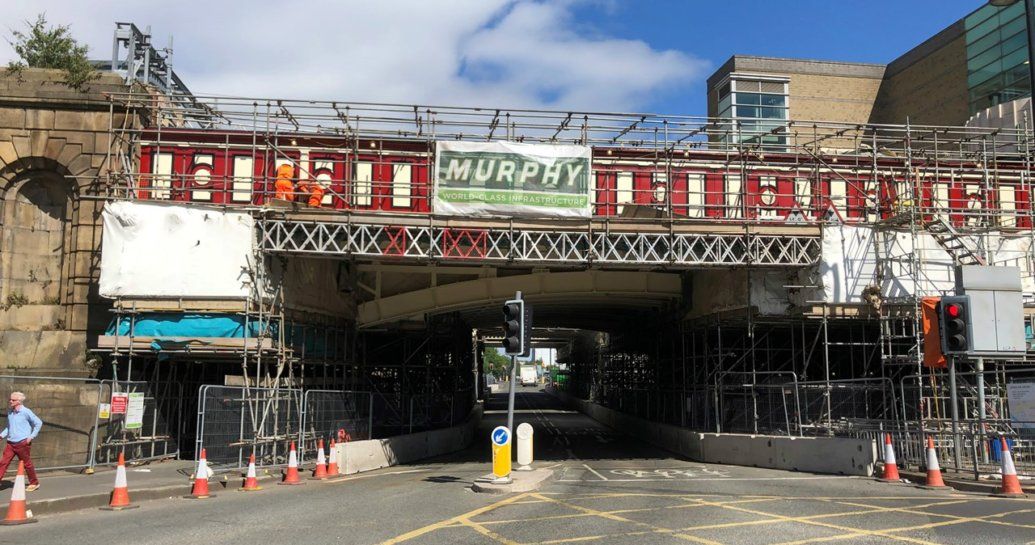 14th June 2019
Network Rail are warning motorists in Manchester that road closures will commence next week to allow for the refurbishment of three historic bridges in the city centre. The Grade II listed bridges outside Manchester Victoria station are to be returned to their Victorian splendour and upgrades that will allow their use for decades to come.
The following road closures are required in order to start work on the project:
Victoria Street being fully closed to road traffic from 00:01 on 17 June to 23:59 22 June 2019
Mirabel Street staying closed at the Victoria Street junction until late July 2019
The project was originally due to be completed this month but structural defects were found and this has resulted in work being extended. Diversions will be in place for traffic during these periods but pedestrian access will be unaffected. Trains will also continue to run as normal.
Sarah Padmore, scheme project manager for Network Rail, said:
"Work to expose the metal structures on the Victorian Great Ducie Street bridges has now been completed, giving our engineers access to carry out vital repairs needed to keep the bridges safe for decades to come. To safely complete this work, we need to close Victoria Street to vehicles for a further six days. We are really sorry for the inconvenience this will cause to people and would like to thank residents and motorists for their patience."
Author: Darren Porter
Image: Network Rail