LNER Azuma services start on the East Coast Main Line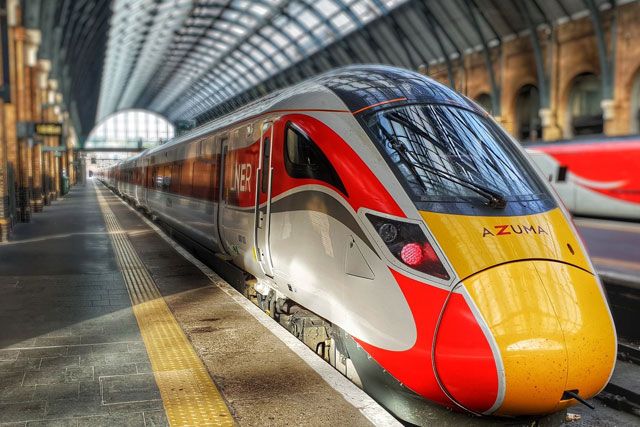 15th May 2019
LNER Azuma services are starting today on the East Coast Main Line, initially serving the route between London King's Cross and Leeds. These are the first of a fleet of 65 new trains that will replace the existing fleet, transforming travel for passengers on the iconic route.
From tomorrow (16 May), Hull will be the first destination on the route to benefit solely from the new trains as the Azuma replaces the daily HST train at 07:00 with the return train from London King's Cross at 17:18 also being comprised of the new fleet.
Further introductions will happen over the course of the year when the North East of England and Scotland will start to see Azuma services as more new trains are delivered. Harrogate and Lincoln will also benefit later in the year when they start to receive more services than ever before.
A new timetable is taking place from December 2021 which means we'll have even more regular journeys between London and Edinburgh. These will typically take just four hours, and regular journeys between London and Leeds in two hours will become typical throughout the day.
David Horne, Managing Director of LNER, said:
"The launch of the first Azuma trains is a truly momentous event for LNER and the communities that we serve. Setting new benchmarks in rail travel is part of our DNA, and the new Azuma trains are the next big step for LNER in making the customer experience the best that it can be. They will transform travel with improved reliability, greater levels of comfort and an average of 100 more seats on every train compared to the current fleet. From extra leg-room and improved Wi-Fi to being more environmentally friendly and accessible to more people, the Azuma experience is a real revolution in rail travel."
Karen Boswell OBE, Managing Director at Hitachi Rail, said:
"Hitachi-built Azumas will truly transform the passenger experience on the East Coast mainline, offering extra seats, greater reliability and more journeys. Azuma may look like a Japanese bullet train, but underneath it is very British, with over 70 per cent of parts sourced from the surrounding areas of our factory."
Rob McIntosh, Route Managing Director for Network Rail, said:
"We're absolutely delighted that passengers are now able to travel on the new Azuma trains and we look forward to them reaping the benefits. The new trains are a very visible part of the massive investment the rail industry is making to allow more and faster journeys for passengers on the East Coast mainline. Bringing Azuma into service has been a real team effort between our engineers and the teams at LNER and Hitachi and we continue to work together so that passengers in the North East and Scotland can enjoy them as soon as possible."
Author: Darren Porter
Image: LNER