Headingley station project reaches completion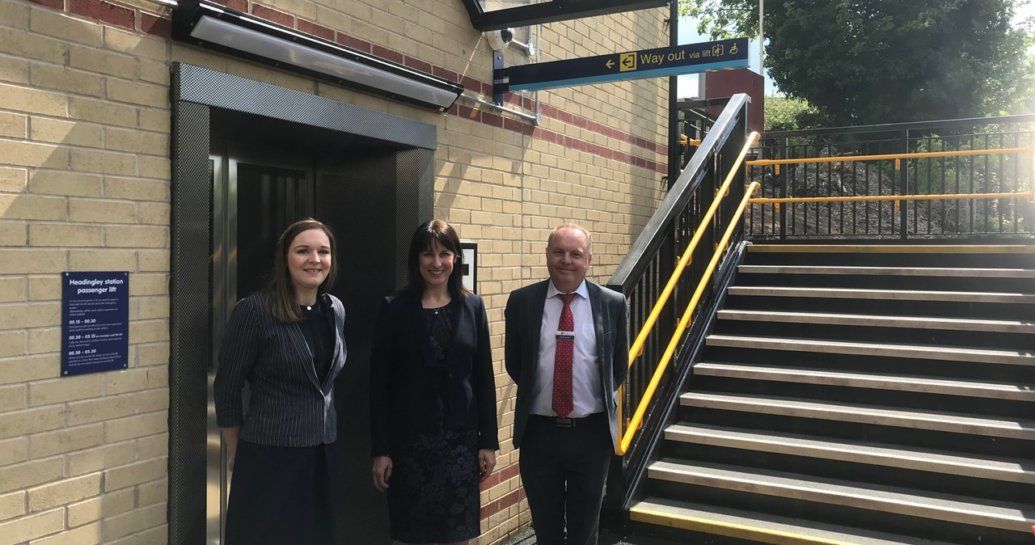 17th May 2019
Network Rail have completed a project at Headingley station which will see accessibility transformed and give passengers a much easier experience when using the station.
The project has seen two new lifts installed to create an accessible route from the station entrance to the platforms. This has removed the need for those with heavy luggage, prams or additional access requirements to use steps. New lights have also been installed along with signage, CCTV and an upgraded announcement system.
The work has been carried out by Network Rail in partnership with Northern and funded by the Department for Transport's Access for All fund.
Nicola Butterworth, Sponsor for Network Rail, said:
"I'm delighted that this vital project, which will make using Headingley station much easier and improve customer experience at the station, has now completed. We have worked closely with both Northern and the Department for Transport on this scheme and it is great that station users can now benefit from the work and we look forward to station users reaping the benefits."
Transport Minister Nusrat Ghani said:
"Headingley station is at the heart of the local community. We are delivering improvements for disabled passengers across our rail network which is why it is so fantastic to see Headingley benefitting from our Access for All programme. So far, we have provided step-free, accessible routes at more than 200 stations, and we have committed a further £300m to extend the programme until at least 2024."
Rachel Reeves MP said:
"I am delighted that works to Headingley station have now been completed and that local people will benefit from better access to both platforms. It is incredibly important that our local stations can be used by everyone and I am pleased that Headingley now has step-free access, improved lighting and better CCTV. Local stations must remain a top priority and I hope the works carried out to Headingley station are just the beginning in ensuring passengers have fair access to train services in Leeds West".
Steve Hopkinson, Regional Director for Northern, said:
"The Access for All work is vital for the local community and now gives more people improved access to all the railway has to offer. I'd like to thank our customers for their patience and understanding whilst the work was completed and look forward to seeing the fantastic new facilities being well-used. The improvements at Headingley go hand-in-hand with our own investment across the Northern network. This will see new trains, more refurbished trains and better stations all introduced during 2019."
Author: Darren Porter
Image: Network Rail