Greater Anglia to run charity railtour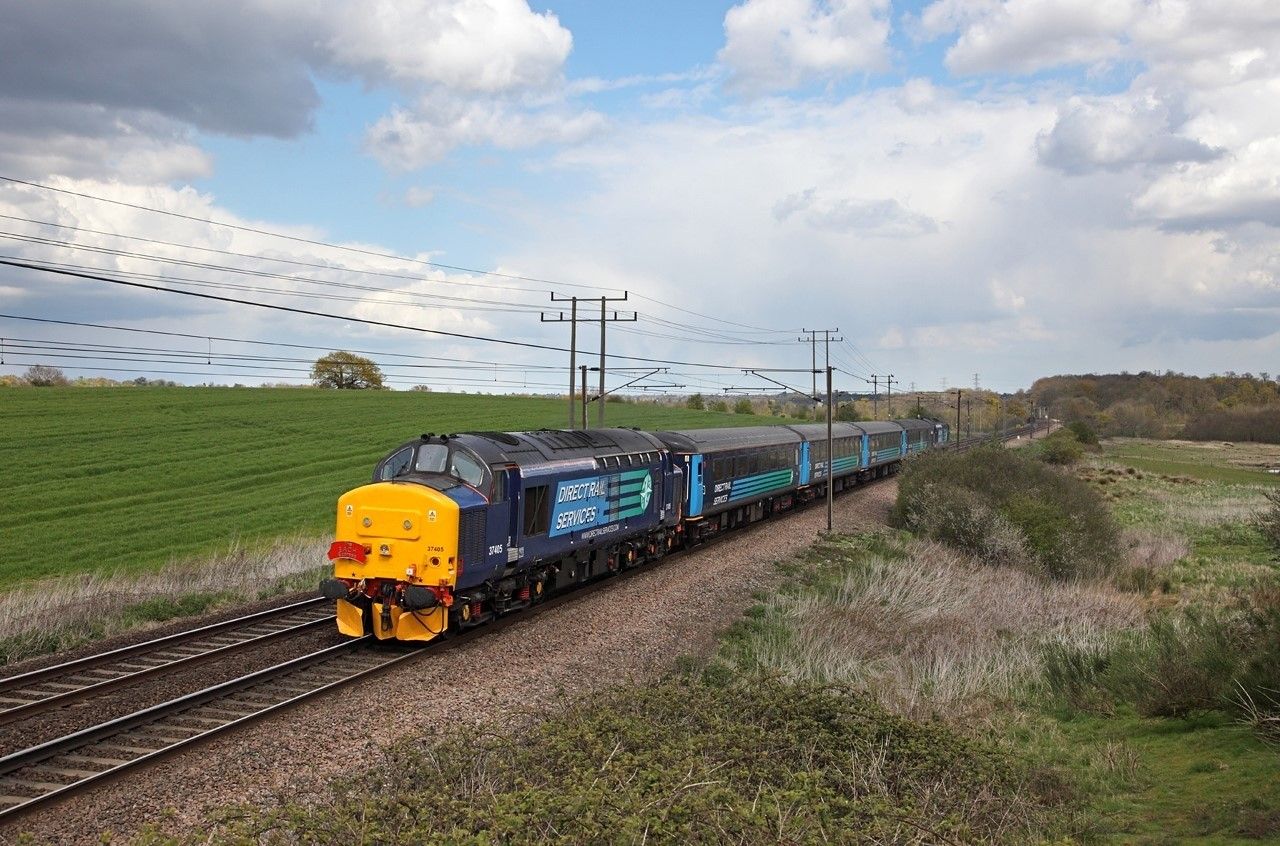 20th March 2019
Greater Anglia is to run a charity railtour on Saturday 18 May to raise funds for East Anglia's Children's Hospices (EACH) and will comprise of 5 Mk2 carriages operated in top and tail formation with two Class 37 locomotives. The train will run from Norwich to Ely, then to King's Lynn, then via Cambridge and the West Anglia route to London Liverpool Street, before returning to Norwich via the Great Eastern Main Line – all routes with which these locomotives have been closely associated for much of their lives.
Tickets for the railtour are priced at £80 and all profits from the event will be donated to EACH. The tour also provides the opportunity to sample Class 37 hauled services in the region before their withdrawal as Greater Anglia phases in new trains from this summer.
The planned route and timings are as follows:
Norwich depart 10.20
Ely arrive 11.25
Ely depart 11.35
King's Lynn arrive 12.07
King's Lynn depart 12.14
London Liverpool St arrive 14.39
London Liverpool St depart 16.27
Norwich arrive 18.19
An auction is also being held giving the amazing opportunity for a cab ride from Norwich to Ely. Anyone booking on the tour can bid for this very rare opportunity to experience a driver's eye view of a rail journey. The participant making the highest individual bid, received on the site by the end of Sunday 12 May, will win the cab ride. Again, the money raised will go to EACH.
This third special follows Greater Anglia's highly successful EACH Express trips with Class 37 diesels in 2016 and Class 68 diesels in 2017. It is being run with valuable support from Direct Rail Services (DRS), which hires the Class 37s and carriages to Greater Anglia. With 250 seats available, a sold-out trip would generate significant funds for this very worthwhile cause.
Jonathan Denby, Head of Corporate Affairs for Greater Anglia said:
"We're delighted to be running this special Class 37 railtour to raise funds for East Anglia's Children's Hospices. It's an extremely worthwhile cause focused on the region we serve and supported by many of our employees. With the introduction of the new trains from the summer, the Class 37s are nearing the end of time operating Greater Anglia services.
"Taking in routes which have been synonymous with Class 37 locomotives in the past, we hope the trip will be very popular and generate an impressive contribution to EACH funds. It promises to be a great day out for all involved."
Elaine John, Head of Major Supporters for EACH said:
"We've been privileged to benefit from the first two special charter trains and are delighted Greater Anglia's continuing its support this year. This will be a wonderful opportunity for rail enthusiasts to travel behind these locomotives before they leave East Anglia whilst also supporting children, young people and their families across the region."
Obtaining tickets for this railtour is an online only process and bookings can be made by clicking here then clicking on the Special Trains/Events tab and choosing the Greater Anglia Specials option. Be sure to get in the early and secure tickets as this is expected to be a much sought after event.
Author: Darren Porter
Image: Greater Anglia