Network Rail purchase sites adjacent to East Croydon station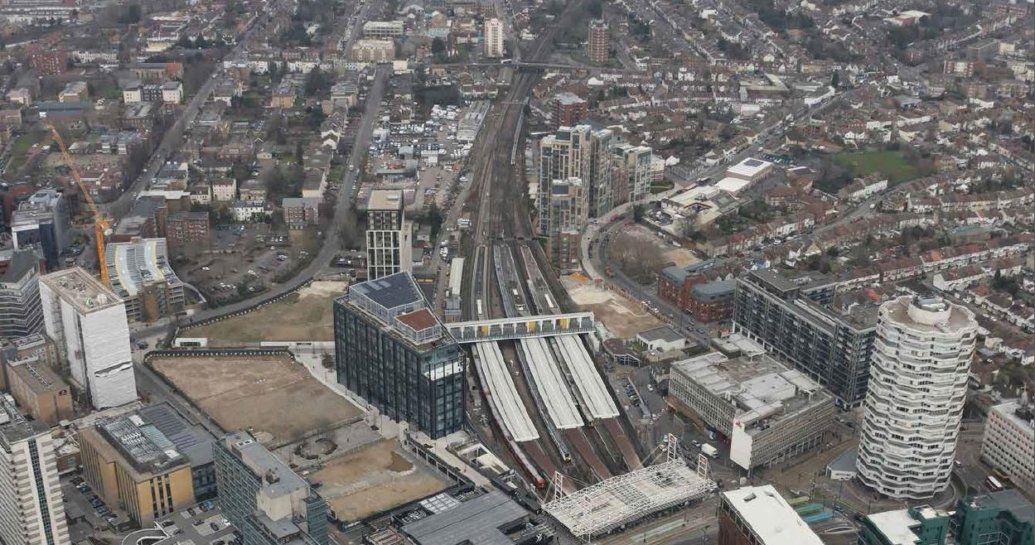 29th March 2019
Network Rail have purchased the old Royal Mail and Volkswagen sites adjacent to East Croydon as part of plans to unblock the railway bottleneck at the station. Regarded as one of the busiest and most congested areas on the British rail network, the railway through the area has 1,700 trains and 300,000 passengers travelling through it every weekday.
The complex layout and lack of capacity means that even the slightest incident can magnify greatly and causes widespread delays on the Brighton Main Line, nearby branch lines and around the wider network as services struggle to recover. Network Rail now want to rebuild the station with two extra tracks and a larger concourse, along with remodelling the Selhurst triangle by adding new flyovers and diveunders. Purchasing these sites now brings these upgrades closer to being implemented.
John Halsall, Network Rail route managing director, South East route, said:
"For too long passengers travelling on the Brighton Main Line have had to put up with an unreliable service. Unblocking the Croydon bottleneck is the only practical way to improve punctuality to a level passengers deserve and provide the extra capacity needed to accommodate rising passenger numbers.
"The detail of our proposals is still being developed and the plans will be the subject of ongoing consultation with passengers, local residents and businesses. However, by securing these important sites we have taken another step towards making the proposals a reality.
"While we continue to develop our designs, consult with the public and make the case for investment in our proposals, we will work with local stakeholders to explore options for temporary uses of these sites."
Author: Darren Porter
Image: Network Rail