Railway bridge refurbishment in Garston due to begin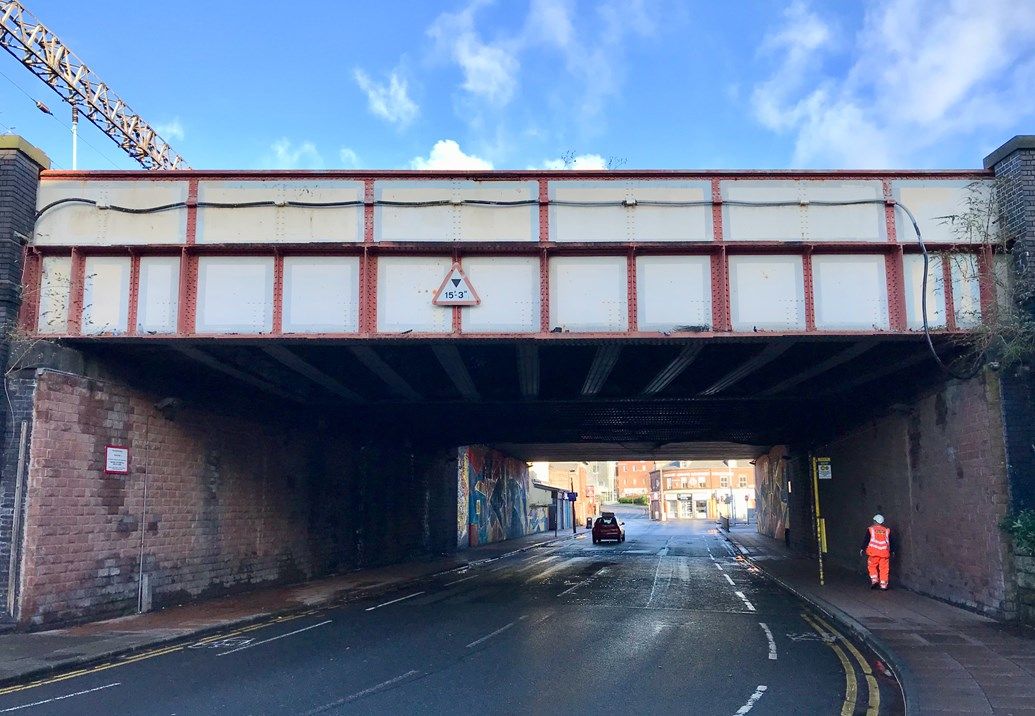 29th March 2019
Residents, cyclists and motorists are being advised that work is due to begin next week on the Church Road railway bridge in Garston. As part of the Great North Rail Project, work will be undertaken to remove and replace the bridge deck that supports the railway line above.
Church Road will be closed in the vicinity of the railway bridge from the evening of Friday 5 April and will not re-open until late evening on Sunday 30 June. During this time a free shuttle bus will operate between one side of the bridge and the other, travelling via Banks Road and Speke Road. The bus will be available between 7:10am and 8:10pm to allow continuous access to local amenities for residents. During the road closure, a clearly signposted diversion will be in place for motorists and cyclists.
For more information about the shuttle bus and the work, residents are being invited to meet with Network Rail between 4:00 pm and 7:00 pm on Wednesday 3 April at Woodcutters Social Club in Garston. Residents living close to the railway bridge should also have received correspondence from Network Rail.
Joel Farrell, scheme project manager for Network Rail, said:
"This essential refurbishment forms part of our Great North Rail Project and will ensure that Church Road bridge will remain safe and viable for years to come. To deliver our work safely, we will need to close the road beneath the bridge while the existing structure is dismantled and replaced. We are grateful for the local community's patience while our work plans have been finalised and are keen to meet residents again to talk to them about the bridge upgrade and the proposed shuttle bus."
Author: Darren Porter
Image: Network Rail