Residents invited to Dawlish sea wall drop-in event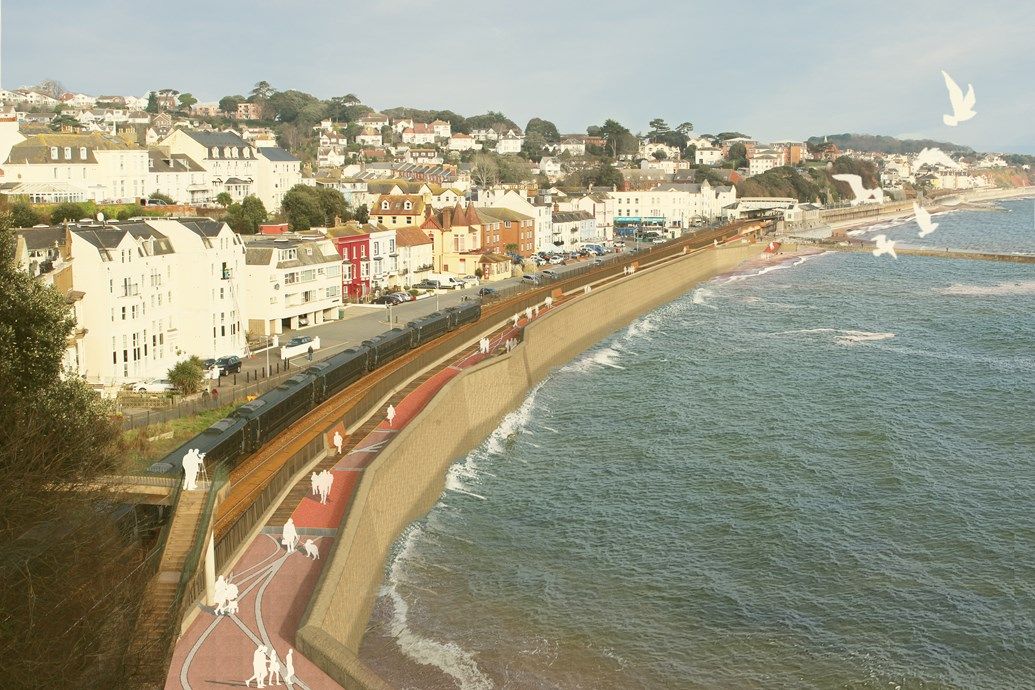 29th March 2019
Network Rail are inviting residents to a drop-in session in Dawlish in order to update local communities on plans for a new sea wall in the town that will improve the resilience of the railway. The community drop-in event follows on from Secretary of State for Transport, the Rt Hon. Chris Grayling MP's recent announcement that £80m will be made available to increase the height of the sea wall at Dawlish to protect this vital rail artery for the region.
The event will be held in Dawlish on Wednesday 10 April at the Dawlish Methodist Church Hall, Dawlish, EX7 9PB from 3pm to 7pm. Further events will follow later in the spring at Holcombe and Teignmouth. Expert engineers and representatives from Network Rail will attend the event and provide updates the recently submitted plans for an improved sea wall at Dawlish as well as the ongoing work to repair breakwaters.
Mark Langman, managing director of Network Rail's western route, said:
"We been working with world-leading engineers and developed our plans for a new sea wall at Dawlish which will improve the resilience of the main rail artery in and out of Devon and Cornwall.
"Following on from the extremely well attended public event last November and the commitment of £80m of funding, announced by Secretary of State earlier this year, we are holding our next event in Dawlish. We look forward to talking to local residents about the proposed plans for the new sea wall which provides vital protection for both the railway and the town itself."
Author: Darren Porter
Image: Network Rail