Virgin Trains upgrade wi-fi on Pendolino fleet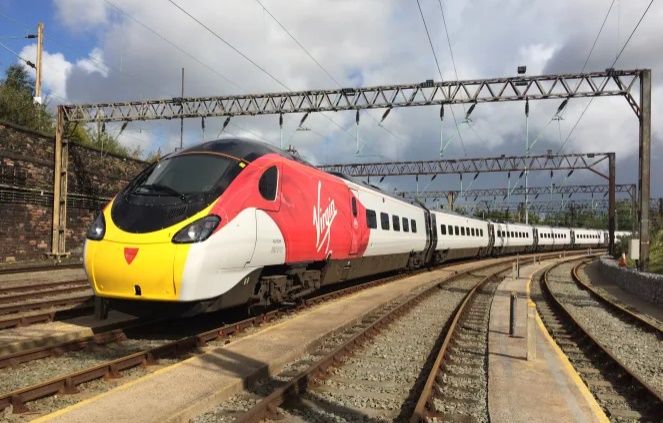 30th May 2019
Virgin Trains customers can now enjoy free wi-fi and enhanced access to the BEAM entertainment hub following an upgrade to the Pendolino fleet. The final train in the 56 strong fleet has now been fitted with the new hardware and is part of a range of improvements to enhance the customer experience.
The fleet was overhauled by engineers with the installation of 77,183 metres (47.96 miles) of cable into the 574 coaches. This upgrade along with a new onboard portal called vthub.co.uk will allow those travelling to make the most of their journey. Anyone using the wi-fi on board will be directed to a new landing page which will enable access to the BEAM onboard train entertainment service, along with access to a journey planner and the food and beverage menu.
Chief Information Officer at Virgin Trains, John Sullivan, said:
"We've been working hard to deliver the best on board entertainment and Wi-Fi experience for our customers and I believe we've achieved that with this latest upgrade. Our enhanced Wi-Fi means customers can stay connected and up to date as they travel or dip into the latest boxsets and movies through our entertainment service BEAM. We know how important Wi-Fi is for all our customers and we want them to have an amazing experience while travelling on our network."
"The hardware and software for the Wi-Fi upgrade was supplied by McLaren Applied Technologies, which draws on a 30-year heritage leading the transformation of motorsport and Formula 1 and has been tested over a number of months to deliver an improvement in coverage and performance."
Paul Bebbington, Director of Public Transport, McLaren Applied Technologies, said:
"We're delighted to have worked with Virgin Trains on improving train connectivity performance, keeping customers connected for longer and enabling more data consumption on its fleet. In the transport sector, McLaren Applied Technologies is committed to staying at the forefront of technology and innovation, creating long-term passenger and fleet reliability solutions, and we're extremely proud to have contributed to Virgin Trains' vision for the 'Digital Train of the Future'."
Author: Darren Porter
Image: Virgin Trains