Virgin Trains scraps Euston Friday afternoon peak restrictions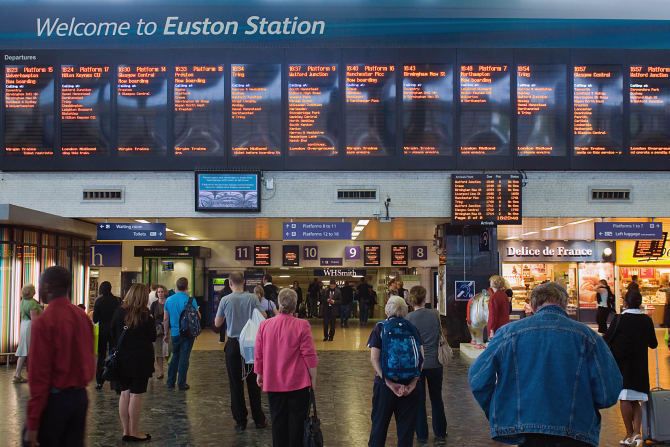 01st November 2018
Following a successful 13 week trial that saw Friday afternoon peak restrictions from London Euston removed, Virgin Trains have now announced that this will now be a permanent change starting on Friday 2nd November.
As well as allowing thousands of passengers to start their weekend earlier and at less cost, the trial has also found that congestion was reduced dramatically on key evening services.
Previously, the popular 19:00 London Euston to Manchester service was the first of the evening that allowed passengers to use off-peak tickets. During the trial, the average maximum number of passengers using this service fell by 61%. Similar reductions were seen on the 19:03 service to Birmingham New Street which saw reductions of as much as 75%.
Following analysis of the trial, it is also expected that there will be no reduction in revenue for Virgin Trains despite the lower fares. Over the course of the trial, over 3,500 additional journeys were made each Friday to major cities such as Manchester, Birmingham and Glasgow.
Sarah Copley, Commercial Director at Virgin Trains explained:
"Rather than everyone waiting for the first off-peak train on Friday evening, people can now travel whenever's convenient for them. This change means we've been able to reduce congestion, whilst helping people save money and make an earlier start to their weekends."

Author: Darren Porter
Image: Virgin Trains