Thinking about shopping at Amazon? Use the banner below and we receive a small percentage from anything you buy, helping towards our costs.
All files listed below are in compressed format and will need to be unpacked with an archiving program, we recommend 7-Zip which is completely free and can be downloaded from here.
North East England is an all new route with the goal of producing a large network showcasing the diverse range of lines in the area.
Built completely from scratch, North East England was conceived as a replacement for the ageing 'ECML: North East' route and was designed to be built at a much higher quality using some of the latest assets available. Version 2 of this all new route features a high quality representation of the East Coast Main Line between Darlington and York, the section of the Durham Coast Line between Northallerton and Hartlepool, the section of the Tees Valley line between Middlesbrough and Bishop Auckland and part of the Esk Valley line between Middlesbrough and Nunthorpe. The route also includes numerous custom assets in order to capture an authentic look and feel of the area. With the inclusion of these areas, this means this new version of the route has over 100 miles of fully driveable route to explore.
Users can create already familiar high speed services between Darlington and York, local services between Darlington, Bishop Auckland, Middlesbrough, Nunthorpe and Hartlepool, the Grand Central service between York and Hartlepool and a wide range of freight workings from the York area along with the various industrial areas around Billingham and Hartlepool.
The route is built in a style where lineside detail is paramount and distant scenery less so. This cuts down on development time and also provides a benefit with a
reduction of the use of system resources. This also gives me more time and resources to add future extensions to the route.
A range of standard scenarios are included with the route along with a basic implementation of quick drive. We will also add further scenarios to the 'ECML Collection' here on the DPSimulation website along with a much more advanced system of era-specific quick drive to cover multiple eras once the route becomes more complete. Please refer to the PDF document entitled 'NEE Scenarios' that is provided as part of the download for more information.
Due to comprehensive volume of detail many areas, particularly in York, it is recommended that you run scenarios in the 64-bit version of Train Simulator where possible. A detailed manual has also been created and it is important you read this before installation/use of the route in order to be aware of any expected issues. This can be downloaded/viewed from the link below.
The route also includes the 'Scenario Creation Kit'. This gives scenario creators the opportunity to include era-specific station signs in any scenario they create and distribute to the community. A detailed manual is provided in order to aid users in how to implement these signs.
*Please note that some scenarios require the Class 185 DMU from Fuller Simulations as outlined in the included scenario manual. There are different variations on that page, the one required for our scenarios requires you to scroll down and it is the 'Class 185 'Desiro' Pack V1.2'
If you intend to create a payware product related to this route or any other of our content, please get in touch with us first.
There are a number of free scenarios available to download for the North East England route as part of our ECML Collection. Click here to browse this collection.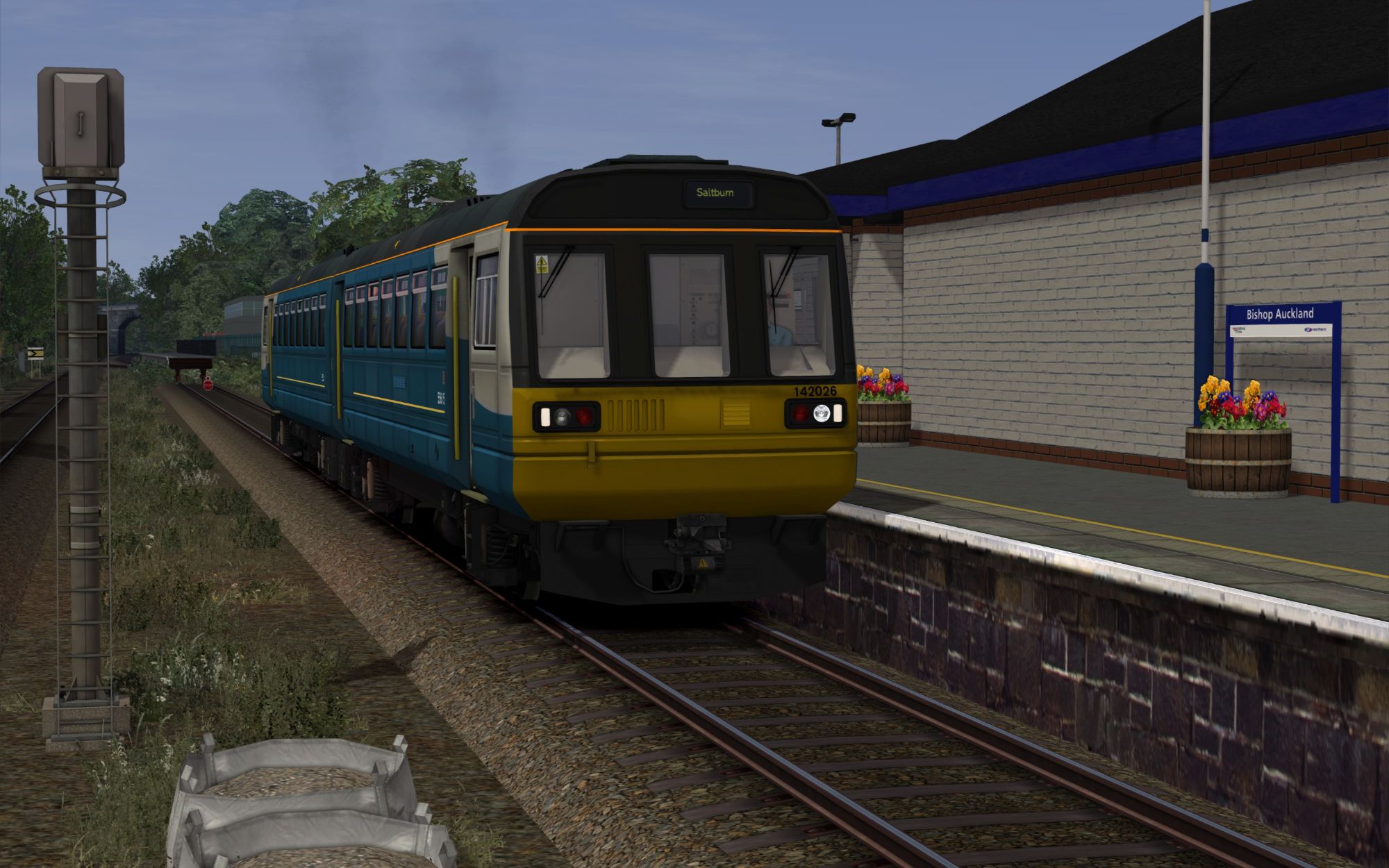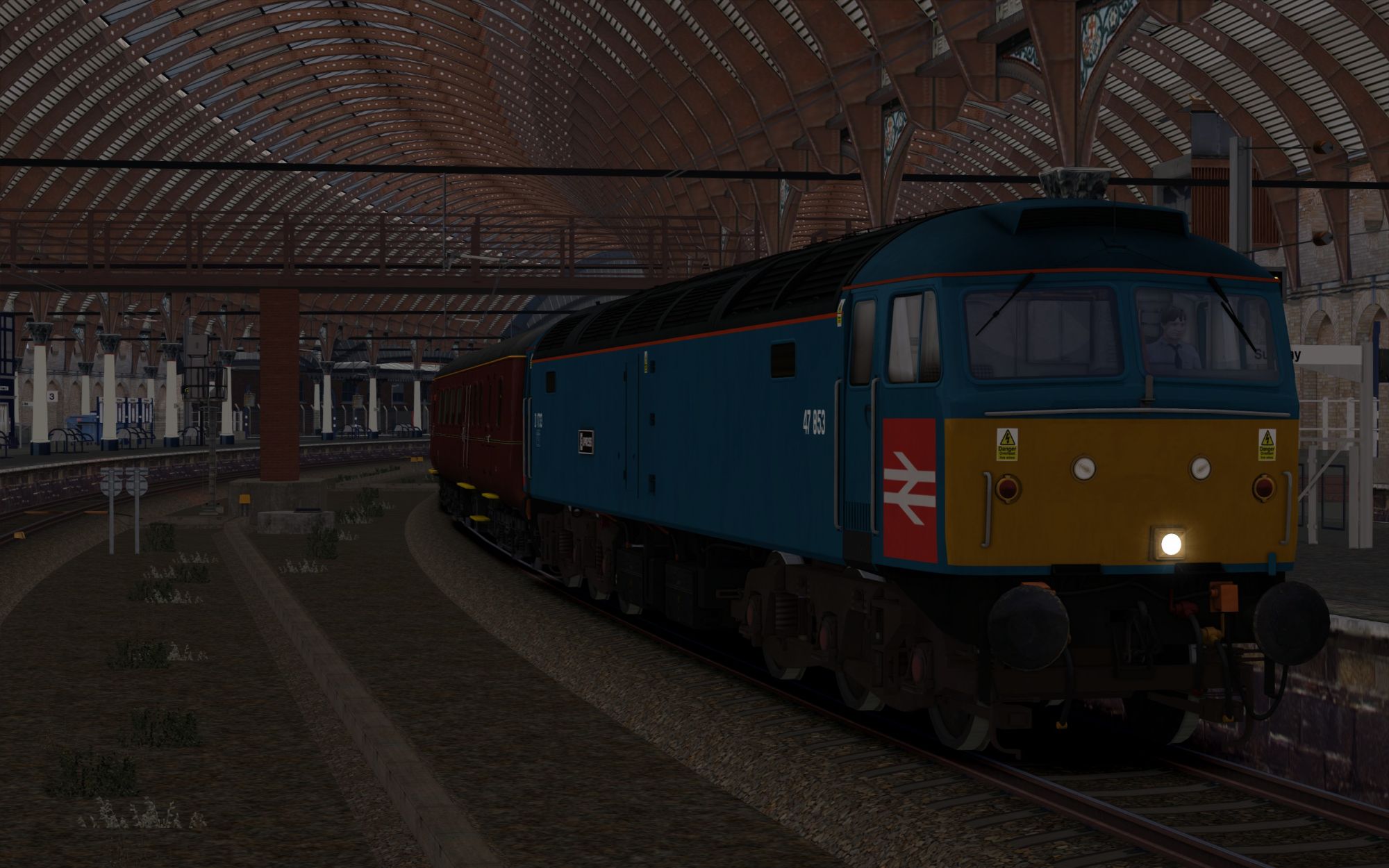 Grand Central: London to Sunderland - Driver's Eye View
A real life driver's eye view video covering part of this route is also available. Click here for more information.