Open day to be held at Kidderminster station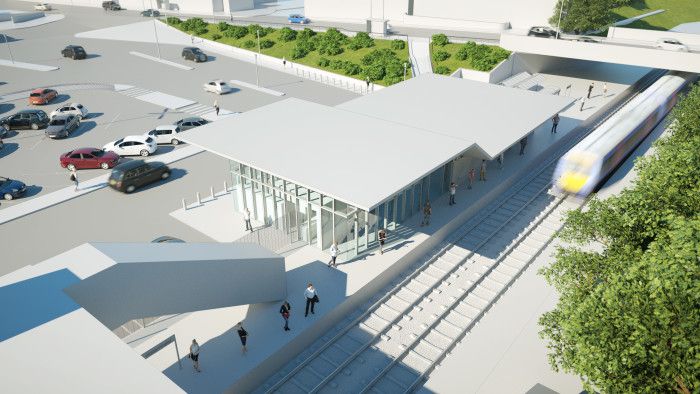 01st November 2018
As part of the lead up to major redevelopment work at Kidderminster station, an open day is being held on 6th November. Partners in the project, including Worcestershire County Council and West Midlands Railway will host the event and project staff will be on hand at the station from 7.30am to 6pm in order to answer any questions the public have about the project.
The station is due to undergo a dramatic redevelopment, the most noticeable being a completely revamped station building that will include all new glass frontage. Inside the station will see an all new café, fully accessible toilets and an indoor seating and waiting area.
Outside of the station, plans to improve passenger safety are taking place with a new drop-off and collection zone, relocated taxi rank and different traffic flow arrangements. These improvements should make noticeable improvements to passenger flow during the busiest periods.
Councillor Ken Pollock, Worcestershire County Council's Cabinet Member for Economy and Infrastructure, said, "As the main bulk of work starts soon, I'm delighted that the Project Team is taking the opportunity to talk to passengers, businesses and local residents about the transformation works that will happen over the coming months. With this station being the second busiest in the county with almost a fifth of all rail travel in the county either starting stopping here, this investment is very much welcomed."
Richard Brooks, customer experience director for West Midlands Railway said, "We want to thank Worcestershire County Council for securing the investment for this exciting project. The new station will not only improve the experience for existing rail passengers at Kidderminster, but will also provide a real boost for the local economy. The finished project will create a more welcoming gateway for those visiting the Severn Valley Railway or travelling to and from the local area."

Author: Darren Porter
Image: West Midlands Railway