Iowa Interstate Railroad orders new GE locomotives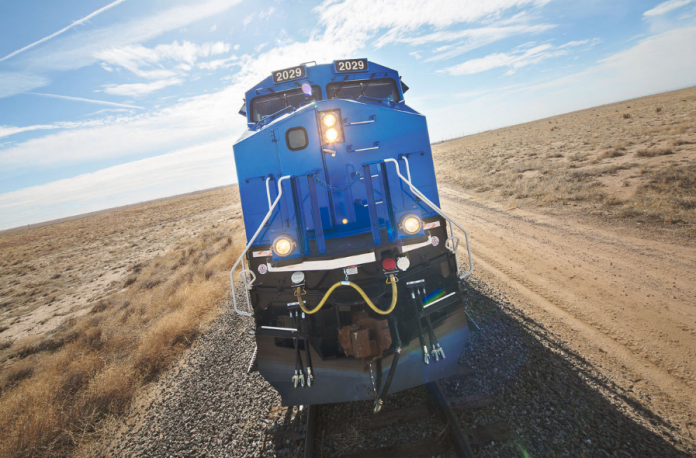 04th October 2018
Iowa Interstate Railroad, Ltd. has announced they buy three new Evolution™ Series locomotives from GE Transportation. The locomotives will be produced in early 2020 and used to transport grains, ethanol, metals and more across Iowa Interstate's network between Chicago and Omaha.
IAIS President and CEO, Joe Parsons said "For over a decade, IAIS has invested heavily in infrastructure to support our customers and increase safety. The purchase of these locomotives will help us remain competitive and poised for the growth we are currently experiencing.
Yuvbir Singh, GE Transportation's Vice President of Equipment said "Our technology solutions are driving improved productivity and reliability to IAIS's fleet and helping this valued customer move freight more efficiently."
The agreement also includes equipping these new locomotives with GE Transportation's GoLINC™ Platform, Trip Optimizer™ System, and Distributed Power LOCOTROL® to maximize train effectiveness and efficiency. Additionally, these digital offerings will be installed on IAIS's existing Evolution™ Series installed fleet of 17 locomotives.
The GE Evolution™ Series locomotive meets the U.S. Environmental Protection Agency's (EPA) stringent emission standards without the use of any aftertreatment, enabling railroads to gain significant savings through urea infrastructure cost avoidance andreduced operational costs.
Author: Darren Porter
Image: GE