Filton Abbey Wood to Bristol project completed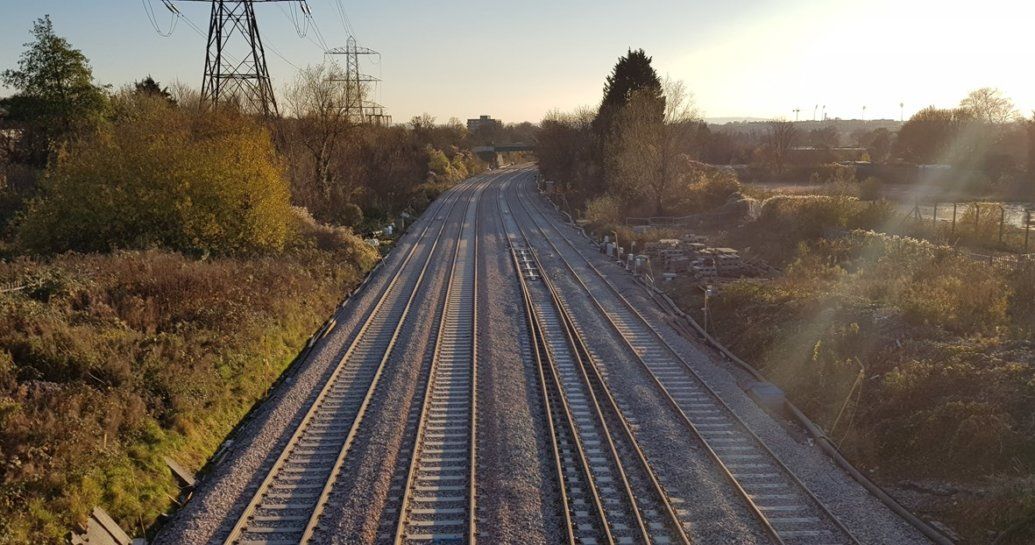 04th December 2018
Network Rail have successfully completed the project to install two new railway lines between Filton Abbey Wood and Bristol Temple Meads, doubling the lines into the major hub from two to four tracks.
The previous alignment has often been regarded as a major bottleneck into Bristol, the new layout now means slow trains can be seperated from fast and will also allow greater resilience during disruption. The upgrade also paves the way for an increase in direct London – Bristol Parkway – Bristol Temple Meads services that will be introduced at the end of 2019.
The £130m upgrade started in 2015 and culminated in a major effort last month as up to 350 engineers were on site at any one time during an intesive three-week period. Final testing of the project was done in the last two weeks of weekend closures.
Mark Langman, route managing director for Network Rail said: "This upgrade will transform rail travel for passengers across Bristol. It will also ease congestion at the bottleneck into Bristol Temple Meads where trains are often delayed getting into the station. From the end of next year it will enable GWR to run more frequent and quicker services between Bristol and London Paddington, providing more seats and better journeys for passengers – a real boost for the region's economy.
"I'd like to really thank passengers for their patience with the disruption caused whilst we completed the final stages of this work. I'd particularly like to thank the local communities that live around Filton, Horfield, Stapleton Road and Narroways for their patience as we've been working in their areas since 2015 to deliver this project. We are particularly grateful for their support."
Mayor of Bristol, Marvin Rees commented: "I'm grateful for the work Network Rail have done to put these important improvements in place and recognise the patience of everyone affected while these were being done. "By investing in infrastructure with our partner organisations, we move closer to delivering a thriving transport exchange at Temple Meads that will support our ambitions for Temple Quarter, Bristol and the wider city region. Better and faster transport connections are crucial to building Bristol's success, ensuring accessibility to new jobs and homes and supporting inclusive growth across the West of England."
Cllr Colin Hunt, South Gloucestershire Council Cabinet Member for Planning, Transport and Strategic Environment, said: "As a strong supporter of rail travel, South Gloucestershire Council is very pleased to see the progress Network Rail has made on the project. We have worked with Network Rail over the last few years to help them deliver this important project which will greatly contribute towards improving capacity for passengers, as well as sustainable travel for residents and commuters in South Gloucestershire and beyond."
Author: Darren Porter
Image: Network Rail