RSSB make new board appointments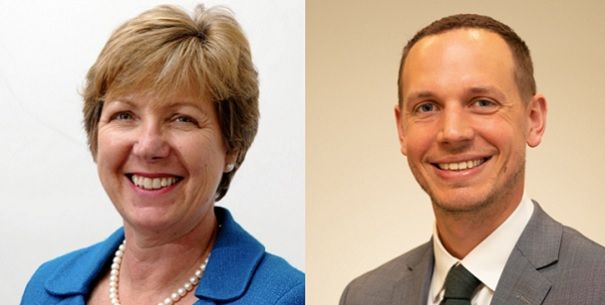 06th November 2018
The Rail Safety and Standards Board (RSSB) have appointed two new faces to their board in a bid to help build momentum in becoming much more customer and business focused.
Caroline Fawcett has joined the board as a Non-Executive Director and has over 25 years in marketing and customer experience roles in both the UK and USA. As a Marketing Director for over a decade at Legal & General, she then became one of the first ever Customer Experience Directors in the financial services sector. She then went on to lead a transformation programme across the Legal & General group in order to make the company much more customer focused.
Over the last decade Caroline has led customer driven programmes at a variety of public and private sector organisations including Defra, Serco, the Care Quality Commission, Essex County Council and Prudential Assurance.
Also an experienced Non-Executive Director, Caroline has also served on the board of various organisations in the financial services industry and the public sector. She also currently holds Non-Executive Director positions with Co-Op Insurance, Cambridge and Counties Bank and the Money Advice Service.
Paul Marchant, RSSB's Chief Finance Officer, has also joined the Board as an Executive Director and has been at the company since 2014. Paul's role is to ensure the RSSB stays financially sustainable and to shape the long term financial strategy of the company.
Paul gained a BSc in Accounting and Finance from the University of Warwick, and qualified as a chartered accountant (ACA) with Clement Keys (now PKF Cooper Parry) in Birmingham. Paul was also Management Accountant at the Conservative Party Campaigning Headquarters in Westminster before joining RSSB.
Author: Darren Porter
Image: RSSB