Alstom completes final Metropolis for Sydney Metro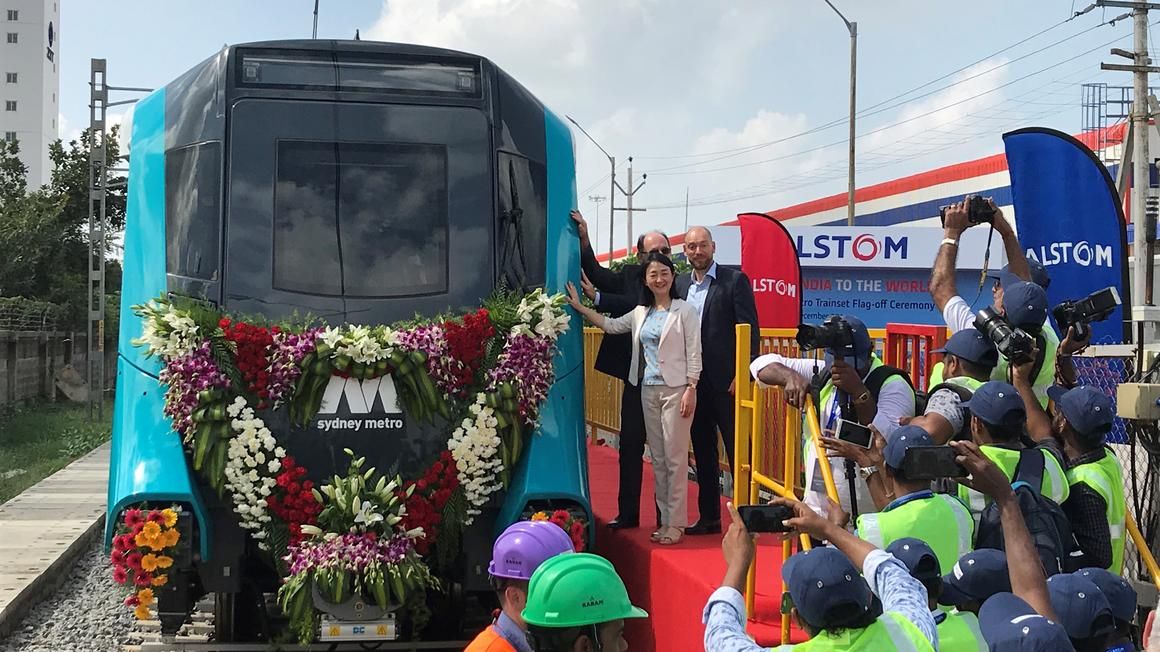 06th December 2018
The Sydney Metro saw a significant milestone today as Alstom completed the last of the 22 'Metropolis' 6-car units for the network. Built at the Sricity faciility in Andhra Pradesh, the flag-off ceremony at Sricity took place in the presence of Ling Fang, Alstom Senior Vice President Asia Pacific, Alain Spohr, Managing Director India and South Asia, and Mark Coxon, Managing Director Australia and New Zealand.
The contract - won in 2014 - required Alstom to deliver 22 six-car trainsets, as well as the CBTC signalling system, for North West Rail Link. Alstom's engineering hub in Bengaluru adapted the Metropolis and Urbalis solutions to fit the specific needs of the Sydney Metro to ensure residents would receive a fast, safe and reliable service.
Sricity has set extremely high standards since production was started at the facility in 2014, with contracts delivered for Metro trains in the cities of Chennai, Kochi and Lucknow. The facility will now work on anorder for the light metro project in Montreal from early 2019 while production for Mumbai Metro Line 3 will also begin next year.
Sydney now joins many other countries around the world by operating a Metropolis fleet of trains, they can be found in places such as Singapore, Barcelona and Amsterdam. Renowned for maximum comfort and safety, the fully-automated train features the latest in passenger information systems, as well as areas for prams, luggage, bicycles, wheelchair spaces and separate priority seating for those with reduced mobility.
Ling Fang, Alstom Senior Vice President Asia Pacific said:
"We are immensely proud to have completed the last train for Sydney Metro in this landmark project for the Asia Pacific region. We are also proud to see Sricity concluding its first export order on time, delivering on expectations and winning our customer's trust. We firmly believe in India's role as a manufacturing and engineering hub for international markets, and this milestone bear witness to that,"
Author: Darren Porter
Image: Alstom