Siemens Desiro HC receives German approval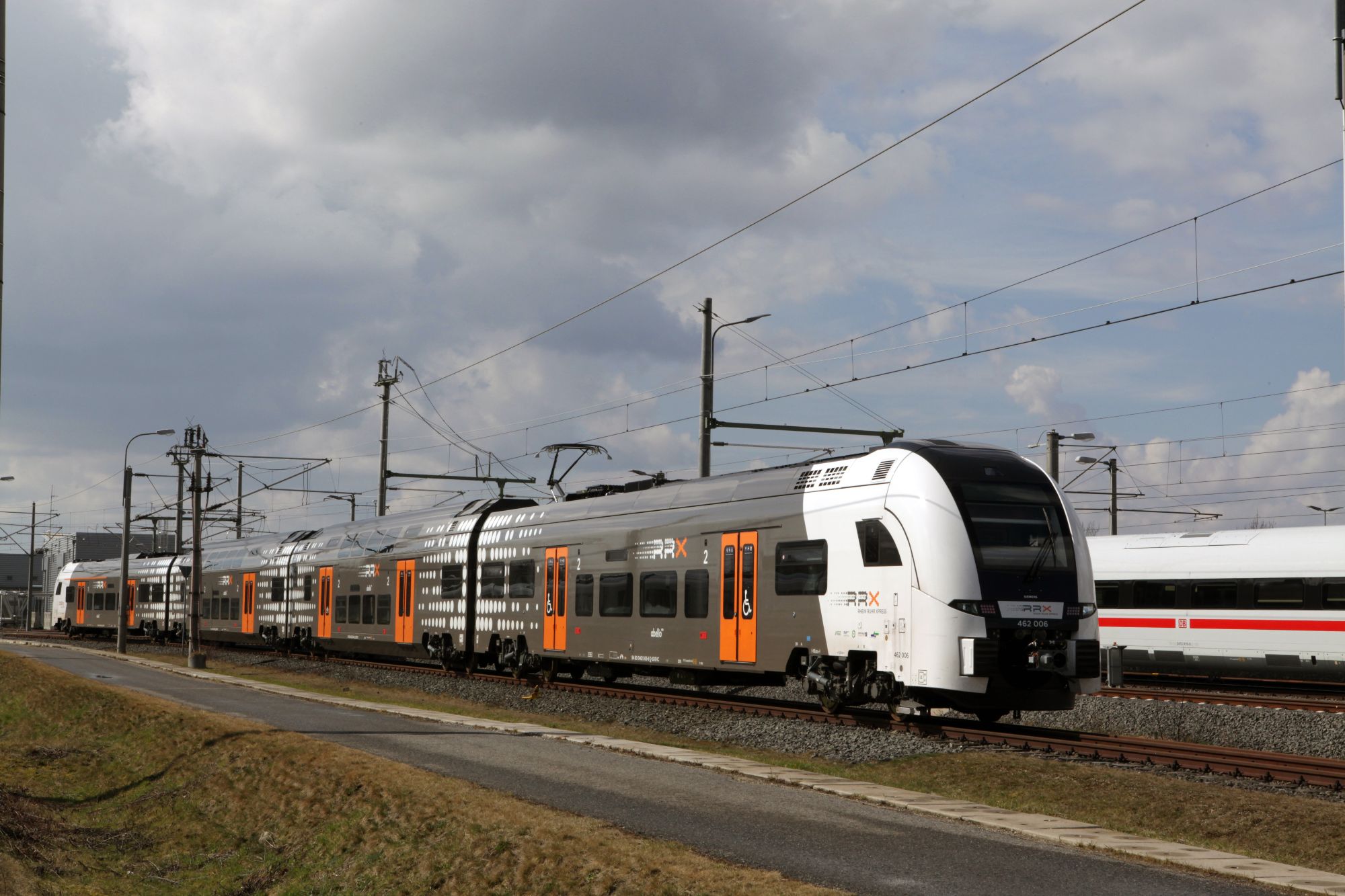 06th December 2018
The German Federal Railway Authority have approved the Siemens Mobility Desiro HC EMU for use on Line RE 11 - part of the Rhine-Ruhr Express (RRX) - in time for the new timetable that starts on December 9th.
Line RE 11 connects Düsseldorf, Duisburg, Essen, Dortmund, Hamm, Paderborn and Kassel and sees up to 43,000 daily passengers. The new double deck Desiro HC will provide 25 percent more capacity than previous trains on the route and a total of 15 trains will now enter service in the coming days, offering unrivalled passenger comfort and convenience.
The new state-of-the-art trains feature a host of innovations and is the world's first series-produced train that features a new high-frequency window treatment that vastly improves phone reception. This is achieved through a special window coating that allows radio signals to pass through the glass unhindered. This will allow passengers to make calls and surf the internet without signal disruptions.
Around 2.4 million people use the regional rail system in North Rhine-Westphalia on a daily basis and numbers are expected to continue growing. The RRX is a response to this and will meet this continually growing demand in the Rhine and Ruhr region.
Siemens Mobility are contracted to deliver a total of 82 trains from the Desiro family, with the Desiro HC designed specifically for high passenger capacities. Each 105-meter train consists of four cars and has 400 seats. In operation, two train units will be coupled to create an eight-car express with around 800 seats. In order to service this new fleet, a state-of-the-art maintenance facility, the most modern in the world, was built in Dortmund-Eving.
Sabrina Soussan, CEO of Siemens Mobility said:
"With the commissioning and series approval of our Desiro HC train for the Rhine-Ruhr Express, we've once again demonstrated that we can deliver mega rail projects right on time. This makes us a reliable partner for transport companies worldwide when it comes to handling complex projects throughout their entire lifecycle"
Author: Darren Porter
Image: Siemens