Greater Anglia issue night-time level crossing warning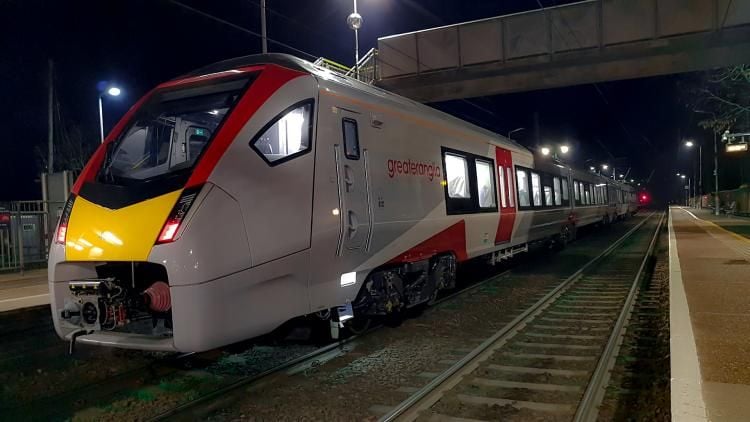 07th January 2019
Greater Anglia have issued a warning for road-users to remain vigilant at night as two of the brand new train fleet will be undergoing night-time testing during the next couple of weeks. These trains will run in the early hours at times when drivers are not used to them operating.
The test runs will operate between Diss and Norwich and Norwich and Great Yarmouth on several nights over the next two weeks between 23:59 and 05:00. Initial testing is being undertaken during these hours in order to avoid clashing with passenger services.
The tests are designed to check the mechanical working of the pantograph - the device which picks up electricity from the overhead line – and although the train won't be taking power directly from this pantograph, the tests will check the working machinery on top of the train.
Ian McConnell, Greater Anglia Franchising and Programmes Director said:
"It's very exciting to have some of our new trains on our network now, but we are warning motorists, cyclists and pedestrians in Norfolk to watch out for level crossings in use at times when they're not used to trains being in service.
"There are a number of safety, performance and familiarisation tests we need to complete on our new trains before they come into service later this year."
Author: Darren Porter
Image: Greater Anglia