Bombardier to supply passenger cars to NJ Transit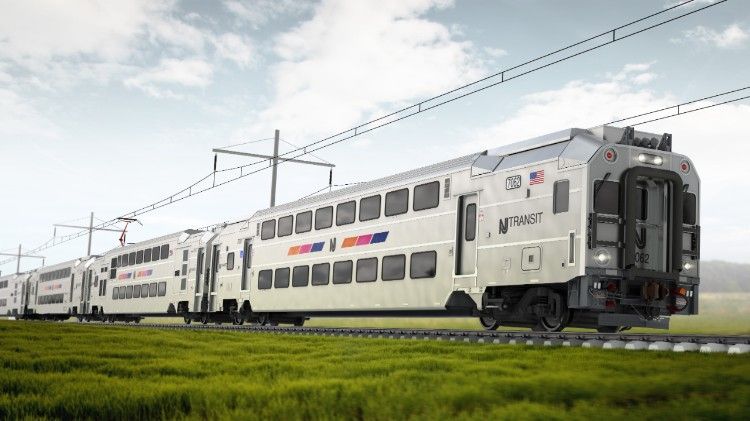 10th January 2019
Bombardier Transportation have announced that they have signed a contract with New Jersey Transit Corporation for 113 Multilevel III commuter rail cars. Valued at $669 million, the contract also includes an option for an additional 886 cars.
This is now the third contract signed between the two companies for the multilevel car, with previous contracts in 2002 and 2010 resulting in the building of 429 Multilevel I and II cars that are now in service with NJ Transit.
The new state-of-the-art Multilevel III cars offer a variety of improvements on their predecessors and will include color infotainment screens that display real-time information about stations and connections as well as USB charging ports, onboard video surveillance and wider vestibules for improved wheelchair accessibility. Positive Train Control equipment will also be implemented from the outset.
Elliot G. (Lee) Sander, President, Americas Region, Bombardier Transportation said:
We are privileged to have been a partner with NJ TRANSIT since 1980 and are pleased to have this opportunity to continue to work together as NJ TRANSIT embarks on its comprehensive initiative to improve the customer experience."
Pierre-Yves Cohen, President, responsible for products and engineering at Bombardier Transportation said:
We are confident that our new Multilevel III cars, with their enhanced technical features and passenger amenities, will provide exceptional service and meet passengers' evolving expectations. This contract will consist of cab cars, trailer cars, restroom-equipped trailer cars and new power cars that can replace locomotives and create self-propelled trains, providing NJ TRANSIT withincreased operational flexibility. Additionally, the Multilevel III cars will be fully compatible and interoperable with the Multilevel I and II cars."
Author: Darren Porter
Image: Bombardier