Network Rail urges passengers to plan ahead this Easter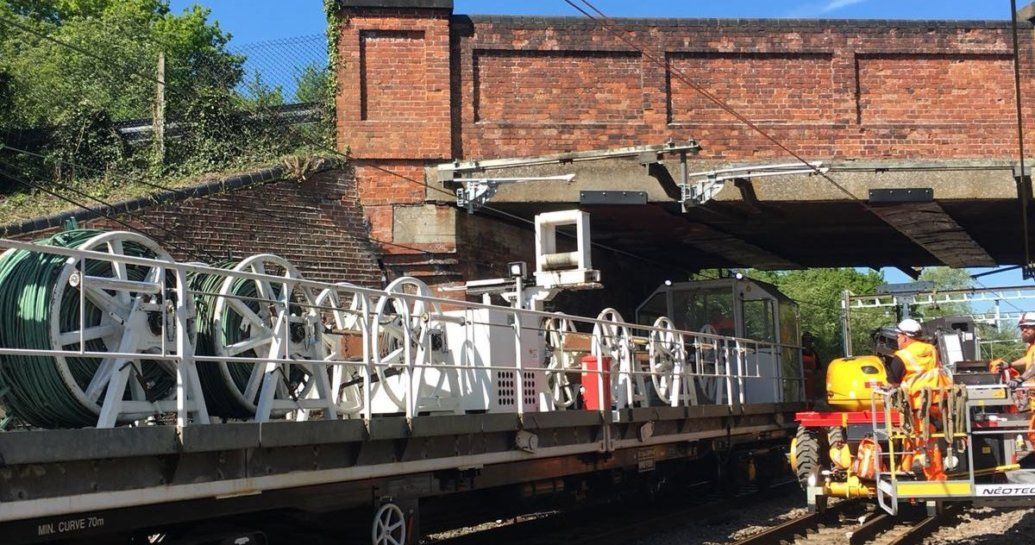 11th March 2019
Network Rail are urging passengers to plan ahead this Easter (Friday 19 to Monday 22 April inclusive) if they intend to make a journey on the UK rail network. During this period, over £100m of investment will be taking place around the country.
A 13,800-strong workforce will work around the clock to keep the railway open and deliver more reliable infrastructure, facilities and improved services for passengers. The programme of work is part of Network Rail's railway upgrade plan – a multi-billion-pound investment in the rail network which will improve passenger journeys in the months and years ahead.
The majority of services around the country will be unaffected by this work as it is the quietest for several years. However, some routes will see major changes and passengers travelling in these areas will need to plan ahead.
The major investment projects this Easter include:
Significant work along the route from London Euston to Glasgow – the West Coast Main Line – sees closures of the line at London Euston, near Preston and Glasgow. There will be no trains running to or from London Euston station from Friday 19 April to Monday 22 April.
Improving the reliability of the line between London Fenchurch Street station and Barking by replacing two bridges and renewing the track means no trains running to or from London Fenchurch Street. Instead services will be diverted to and from London Liverpool Street station from Friday 19 to Monday 22 April and buses replacing trains between Barking and Aldgate East.
Significant electrification work (including installing foundations, masts, overhead line equipment and fencing) between Cardiff Central station and Severn Tunnel junction from Friday 19 to Monday 22 April will see buses replace trains between Bristol/Chepstow and Newport.
Upgrading the overhead wiring system on the Southend Victoria branch line as part of a £46m investment. This will see buses replace train services between Shenfield and Southend Victoria/ Southminster from Friday 19 April to Monday 22 April.
Andrew Haines, chief executive of Network Rail said:
"This Easter we are strongly advising passengers to plan ahead while we deliver essential upgrades to the rail network to improve their journeys. We know that our railway is up to 50% quieter than usual over bank holidays so doing work at this time of year minimises our impact on passengers who, as research shows, understand the need for such activity."
A detailed breakdown of how services will be affected this Easter can be found by following this link.
Author: Darren Porter
Image: Network Rail