£15m Doncaster to North Lincolnshire upgrade begins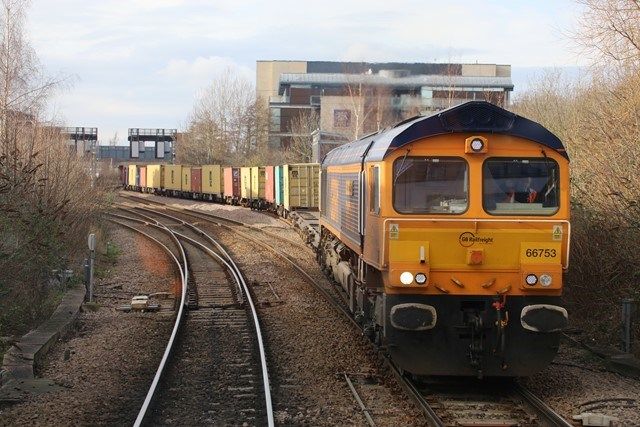 12th October 2018
Work has now begun on a project to support rail freight growth between Doncaster and Immingham. Network Rail, in partnership with the Humber LEP and North Lincolnshire Council will invest more than £15m.
The artery currently has restrictions on the type of container wagons used, typically low wagons are used to carry high cube shipping containers but these are not only in limited supply, they are also more expensive to run. The project will allow high cube shipping containers to run between Doncaster and Immingham/Killinghome on standard height wagons.
A major aspect of the project is the focus on 29 "interventions". These include several platform alterations, trackside changes and work to completely replace three road bridges at Armthorpe Lane, East Halton Road and Eastfield Road.
Rob McIntosh, Route Managing Director for Network Rail, said: "Rail freight is vital to our economy. It contributes £870m to the economy and plays a big role in reducing congestion and carbon emissions. The northern Lincolnshire ports are an essential part of the freight network and this improved route will allow onward distribution from Doncaster to Scotland, the Midlands and beyond. This in turn will support the growth of local businesses at the ports and in the distribution network as well as preventing the need for goods to be transported on the road network."
Cllr Rob Waltham, Leader of North Lincolnshire Council, added: "These much-needed enhancements to the rail network throughout North Lincolnshire will open up further business opportunities for the area by reducing the limitations on freight being brought to and from our ports. These works are critical to enhancing the port infrastructure on the south Humber bank".
"This significant investment from the council, Network Rail and the Government through the Humber LEP, shows commitment to securing the future of our area and will boost the local economy by opening up more opportunities and creating jobs in North Lincolnshire."

Author: Darren Porter
Image: Network Rail