Transport for Wales rail franchise begins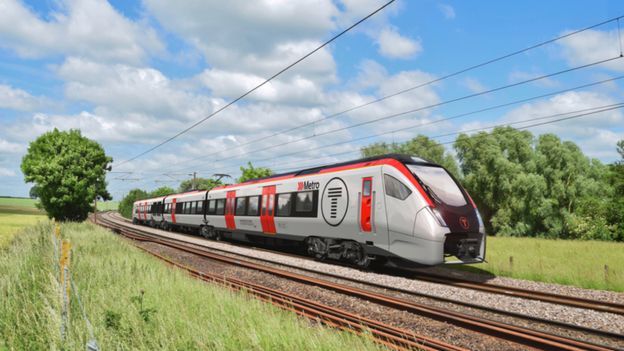 14th October 2018
As of today, French-Spanish joint venture KeolisAmey have taken over the running of the Wales and Borders franchise, promising to eventually replace all trains, at a cost of £800m. It marks an end of what was a troubled tenure for Arriva Trains Wales, often criticised for overcrowding on commuter services.
The new franchise arrives at a time when the public are taking more journeys by train, with these numbers forecast to continue rising. With targets on reliability, punctuality and overcrowding, KeolisAmey will face financial penalties if these targets are not met, along with a cap on profits.
Although there isn't expected to be any visible change immediately apart from livery changes and alterations to station branding, the biggest changes are expected to arrive within 12-18 months when new rolling stock will start to appear.
After running the franchise since 2003, German-owned Arriva Trains Wales pulled out of the bidding process to continue running the franchise. They had faced increasing criticism for overcrowding on their trains, with a recent survey finding that only 65% of customers were satisfied with the service provided.
Economy and Transport Secretary Ken Skates said they had agreed an ambitious contract which was a "big step up".
"Things won't change rapidly overnight but people will begin to see improved services from the outset while we await the delivery of new rolling stock," he said.
Author: Darren Porter
Image: TFW