Electrification to Bristol Parkway moves closer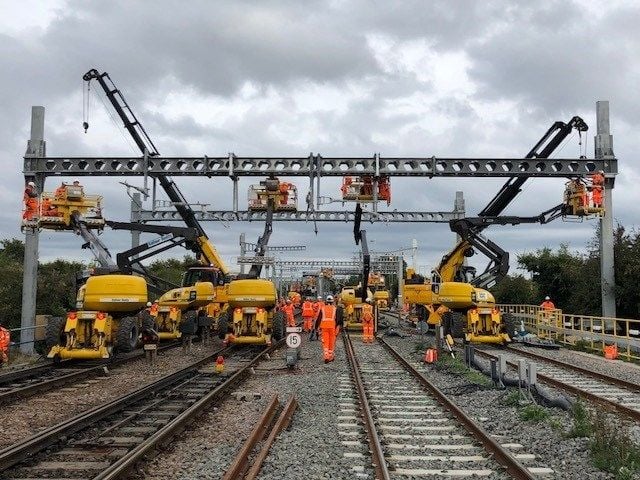 15th October 2018
Network Rail has announced that progress has gone well on the electrification of the line between Swindon and Bristol Parkway, where passengers are due to benefit from more seats, more trains and quicker journey times.
Closed earlier this month to facilitate the electrification works, engineers have installed overhead line equipment (OLE) used to hold the wires for electrification which will allow the new fleet of GWR trains to start running under electric power from 2019. Over 65km of cable was installed along with over 400 tons of steelwork. In places, gantries were over 40m wide and are some of the largest on the Western route.
Dan Tipper, project director for Network Rail said:
"This work has been critical to enabling us to move a step closer to electrifying the railway to Bristol Parkway, which will allow GWR to run their new bi-mode trains under electric power from 2019.
"I would like to thank residents and passengers for their patience and understanding during these works – a key part of our Railway Upgrade Plan".
Author: Darren Porter
Image: Network Rail