Alstom Coradia iLint enters commercial service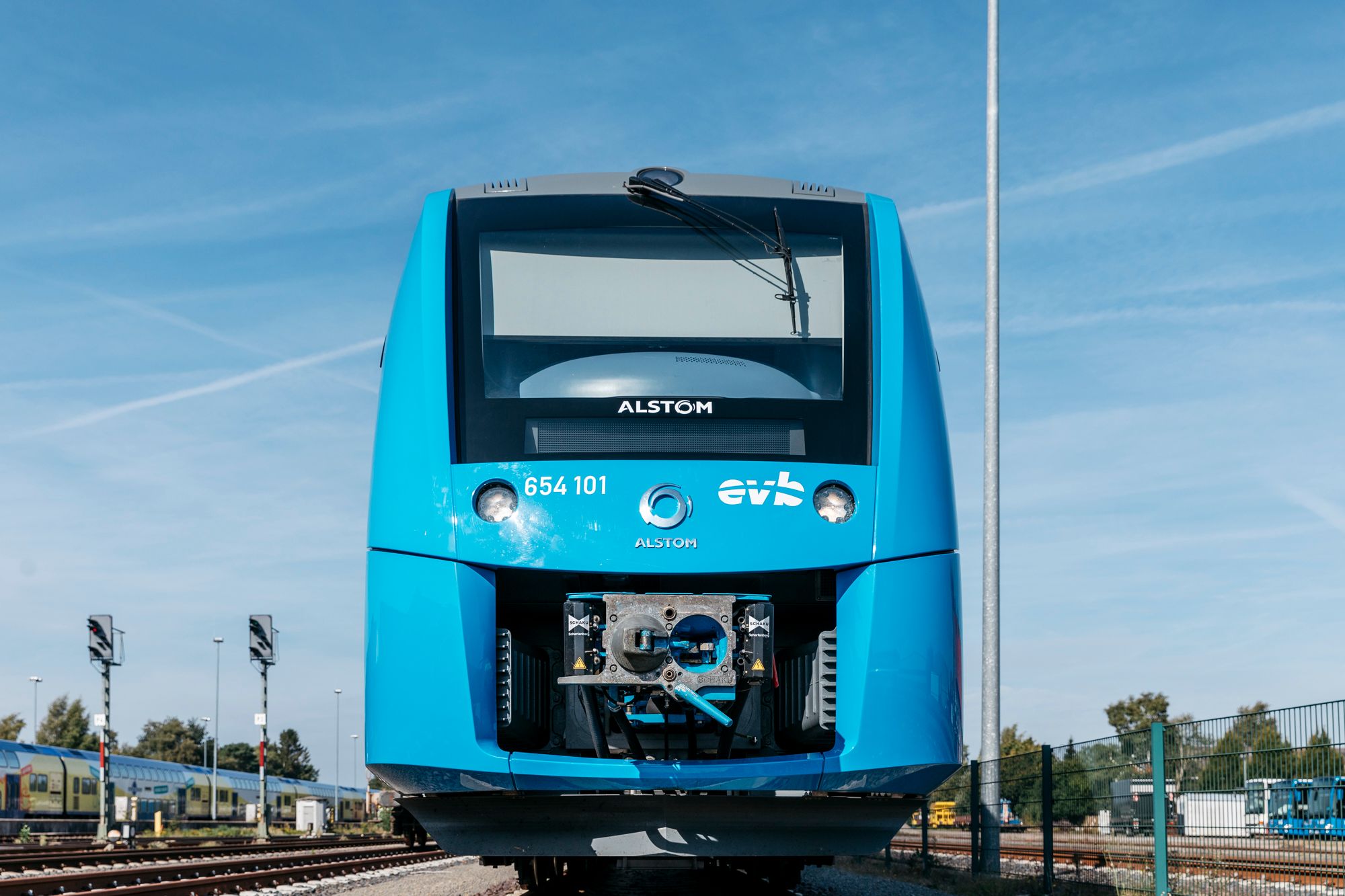 17 September 2018
Described as a "revolution for Alstom and for the future of mobility", the first hydrogen fuel cell powered Coradia iLint trains have entered service today in Lower Saxony, Germany.
The Coradia iLint, built by Alstom in Salzgitter, Germany, is equipped with fuel cells which convert hydrogen and oxygen into electricity, thus eliminating pollutant emissions related to propulsion.
Alstom CEO Henri Poupart-Lafarge added ""The Coradia iLint heralds a new era in emission-free rail transport. It is an innovation that results from French-German teamwork and exemplifies successful cross-border cooperation."
With the technology and infrastructure still in it's infancy, the trains will initially be fuelled at a mobile hydrogen filling station. The gaseous hydrogen will be pumped into the trains from a 40-foot-high steel container next to the tracks at Bremervörde station. On one tank, the trains are expected to run throughout the network the whole day, thanks to a range of 1000 km.
Dr. Bernd Althusmann, Lower Saxony's Minister of Economy and Transport, is impressed with the project and added "With the test operation starting today, Lower Saxony is performing real pioneering work in local transport in cooperation with Alstom and EVB. The emission-free drive technology of the Coradia iLint provides a climate-friendly alternative to conventional diesel trains, particularly on non-electrified lines,"
Author: Darren Porter
Image: Rene Frampe/Alstom