New plans for Leeds station revealed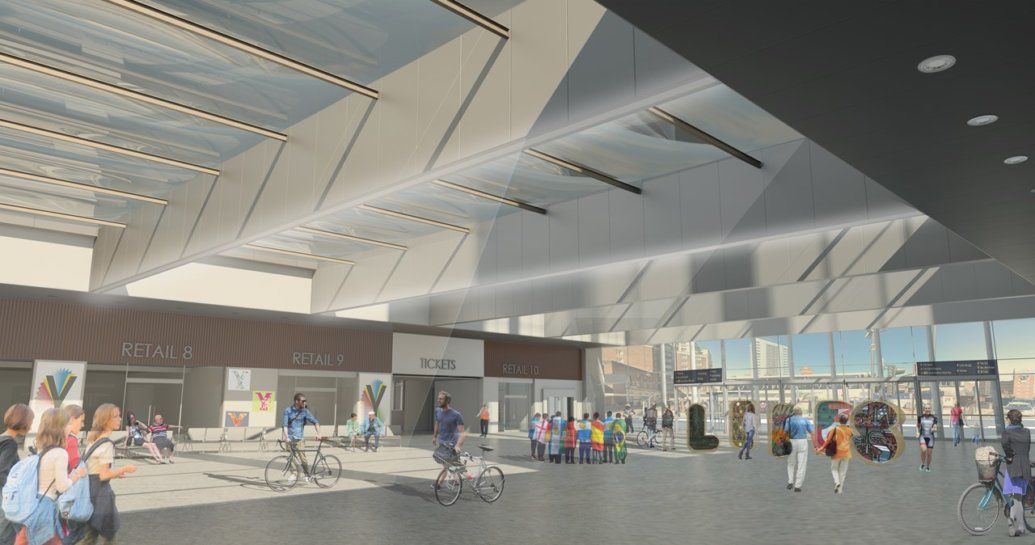 18th October 2018
Network Rail and the East Coast Main Line Railway Board have announced new plans for a revamp of the roof over the southern concourse of Leeds station, improving the look and passenger experience.
Constructed from Ethylene Tetrafluoroethylene (ETFE), this will replace the tired old wooden structure that sites above the southern concourse that connects to New Station Street.
This is only the first in a line of expected upgrades to be announced for the station in the coming weeks and is the first step of the Leeds Integrated Station Masterplan (LISM) project, a collaboration between the rail industry, Leeds City Council and the West Yorkshire Combined Authority.
With construction due to start in the coming weeks, work on the project is expected to be completed within a year and will be in time to welcome the expected thousands of spectators that will arrive for the UCI Road World Championships, where the start point takes place at Millennium Square in Leeds in September 2019.
Sir Peter Hendy, Chair of Network Rail said: "Last year we established Railway Boards across the country with the simple focus of getting closer to our customers, and making sure that together our industry delivers for passengers. I'm delighted to see that Leeds is going to be one of the first places to benefit from the work done by the East Coast Main Line Railway Board chaired by Sir Gary Verity."
Chair of the East Coast Main Line Railway Board and Chief Executive of Welcome to Yorkshire, Sir Gary Verity DL said: "Leeds Station is a main gateway into Yorkshire so it's crucial people coming to visit the county are given a great first impression of the city of Leeds – now one of Europe's most dynamic and vibrant cities. It was also important to the Board that passengers who use Leeds Station everyday have a station they can be proud of."
Network Rail's Route Managing Director, Rob McIntosh said: "Having Sir Gary Verity's experience of delivering for Yorkshire has helped us change the way we think about projects. The new roof will be a step change in the visual appearance at Leeds and is the first move towards giving Leeds a world class railway station befitting a city of its status."
Author: Darren Porter
Image: Network Rail