Bombardier win Hauts-de-France order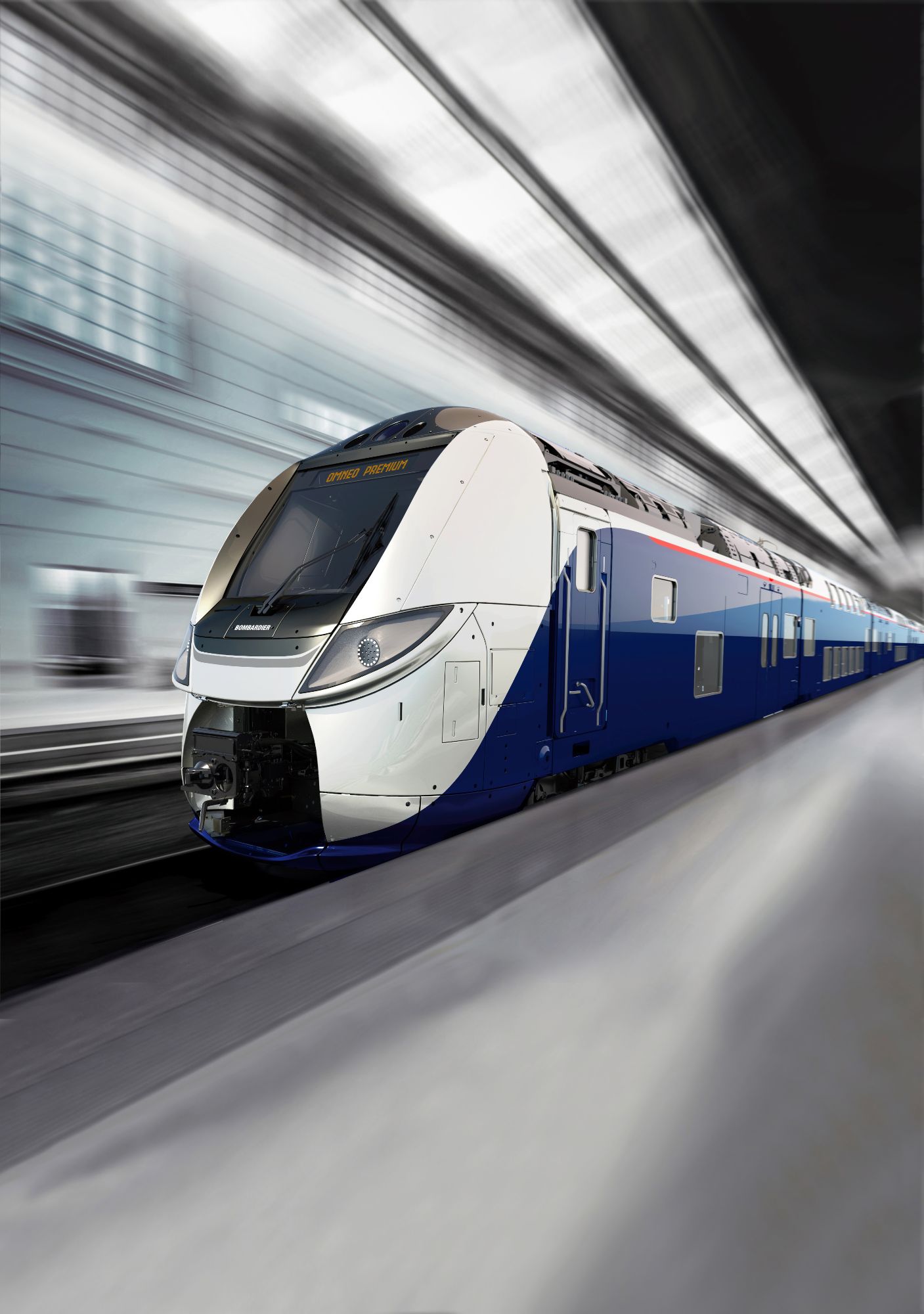 19th November 2018
Bombardier Transportation have today announced that they have received an order for 19 OMNEO Premium double-deck trains from the French National Railway Corporation, Société nationale des chemins de fer français (SNCF) on behalf of the Hauts-de-France region.
Valued at approximately 256 million euro ($291 million US), this is part of a contract signed in 2010 with SNCF to provide up to 860 double deck-trains to French regions. These figures take into account price escalations based on best faith assessment of assumptions.
With the first trains are scheduled for delivery in 2022, the Hauts-de-France region plan to roll out these new trains on the high-frequency Paris to Amiens and Paris to Saint Quentin – Maubeuge / Cambrai lines.
The 135m-long OMNEO Premium trainset will offer a seating capacity of up to 463 seats, with large baggage racks, a dedicated area for two wheel-chairs and space for twelve bicycles. It will be capable of operating in multiple units of two offering up to 926 seats per-train.
Laurent Bouyer, President of Bombardier Transportation France said:
"Passengers riding on the new OMNEO train will discover a new level of rail mobility combining high capacity, greater comfort, and increased accessibility. These trains are designed and produced by Bombardier's Crespin site in the Hauts-de-France region, a region highly committed to the rail industry and its local rail ecosystem."
Author: Darren Porter
Image: Bombardier