Bayerische Oberlandbahn GmbH orders Alstom Coradia Lint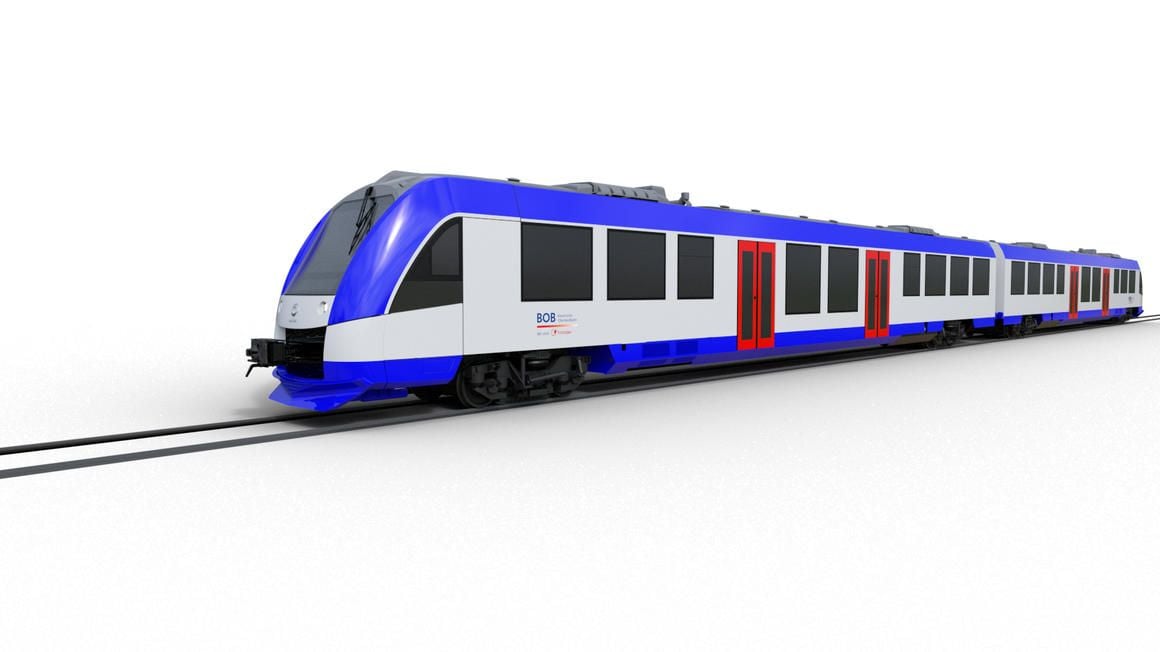 19th December 2018
Alstom have announced that a contract has been signed with Bayerische Oberlandbahn GmbH (BOB) for the supply of 25 Coradia Lint trains.
The trains will operate in the Bavarian Oberland, located in Upper Bavaria, on the lines Munich–Holzkirchen Lenggries/Tegernsee/Bayrischzell and will enter service in summer 2020. They will be built at Alstom's production site in Salzgitter, Lower Saxony.
With a maximum operating speed of 140km/h, the Coradia Lint has a seating capacity for a total of 158 passengers and 12 bicycle places. All trains are equipped with charging sockets for electronic devices, state-of-the-art passenger information systems and video surveillance to guarantee high passenger safety.
Introduced in 2000, the Coradia Lint family operates on more than 30 networks in Germany, Europe and Canada. Constantly updated, the family offer the highest standard of safety, noise reduction and low emissions and can boast very high availability. More than 2,800 Coradia trains have been sold so far and around 2,300 are currently in service.
Jörg Nikutta, Managing Director of Alstom in Germany and Austria said:
"We are pleased that our proven Coradia Lint will contribute to higher reliability and increased traveling comfort in the Bavarian Oberland. The region's passengers can look forward to travelling in modern, quiet trains with high accessibility"
Fabian Amini, Chairman of the Management Board of Bayerische Oberlandbahn GmbH said:
"The early changeover to new trainsets means a qualitative quantum leap for our passengers and us so that all employees are also full of anticipation for the new vehicles. As a next big step, we hope a decision will soon be taken for the electrification of the Oberland."
Author: Darren Porter
Image: Alstom