Amtrak narrows search for 30th Street Station developer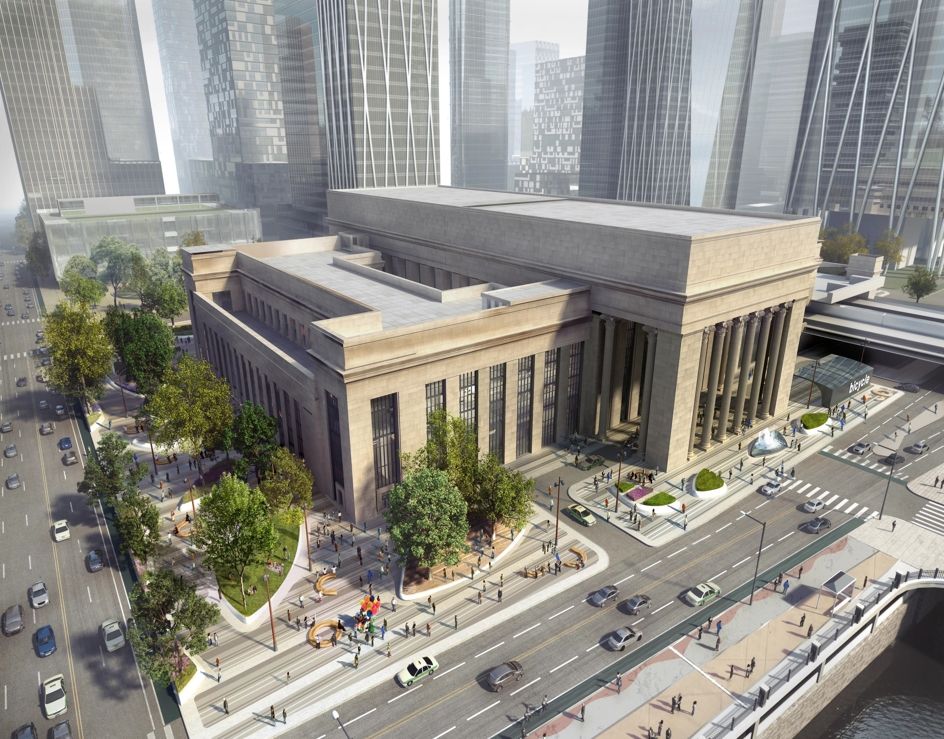 20th November 2018
As Amtrak continues to enhance the customer experience at the William H. Gray III 30th Street Station, Philadelphia, four teams have now been selected to compete as the Master Developer to update the historic station.
Despite multiple responses to a Request for Qualification (RFQ), the following four have been chosen:
Brandywine Realty Trust: Brandywine, Pelli Clarke, Pelli Architects, WSP, CBRE
G30 Collaborative: Meridiam, Gensler, Gannett Fleming, Turner Construction, Aramark, MarketPlace, WeWork
PHL 30 Vision LLC: JLL, FXCollaborative, AKF, Pennoni, ARUP, Jingoli, JLL
Plenary Infrastructure PHL: Plenary, SOM, Pennoni, Arora, Urban, AKRF, Gilbane Building, Johnson Controls, Vantage, Republic
The announcement is part of the process that will eventually culminate in the selection of a preferred developer who will then assist in various aspects, reinvigorating the retail and commercial potential of the station, enhancing transit and pedestrian
traffic flow, introducing new customer amenities and expanding the concourse areas in anticipation of much increased future ridership. The next step in the process will be a Request for Proposals from the four teams, with a Master Developer decision by Amtrak in 2019.
Opened in 1933, the station is the third busiest in the Amtrak national system and it serves more than 4 million Amtrak customers and more than 8 million combined SEPTA and NJ TRANSIT rail commuters annually. Amtrak has made recent capital investments of more than $100 million in the station with refurbishment of the building facade, improvements to restrooms replacement of the customer elevators and escalators and replacement of the historic bronze entrance doors.
Amtrak Senior Program Manager Natalie Shieh said:
"The selection of the four teams is a significant milestone, as it represents the next step in realizing the future vision of the William H. Gray III 30th Street Station. By partnering with the right development team, Amtrak will update this major transportation hub as a world-class gateway for the traveling public and Philadelphia."
Author: Darren Porter
Image: Amtrak