Passengers warned of queues at Bath this Saturday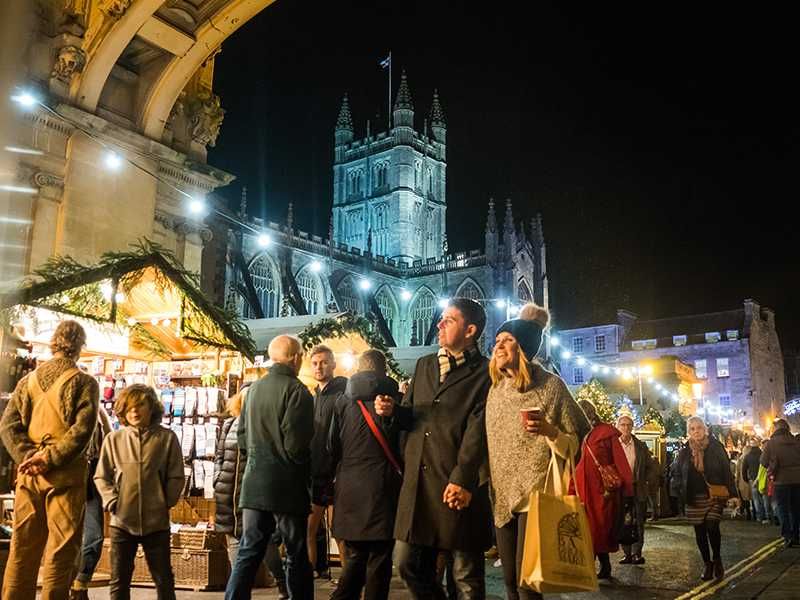 20th November 2018
Passengers have been warned to expect queues at the busiest times this coming Saturday as people visit Bath Christmas Market despite an increased service and extra seats made available.
Between 1600 and 1900 it is anticipated a train will depart Bath every four and a half minutes to support the first Saturday of this years market. However, despite an increased service and over 30% more train seats on the new longer Intercity Express fleet, the expected 400,000 visitors will make services very busy.
A queueing system will be put in place at Bath to help people board trains safely and to manage passenger flow. Engineering works between Bristol Temple Meads and Bristol Parkway will also affect journeys from north Bristol and South Wales.
Bath Spa Station Manager Lynn Edginton said:
"Once again we will welcome a huge number of additional visitors to our city, and the ever-popular Christmas market. "Our friendly and approachable staff will be on hand to help keep people moving. But, I urge those travelling to allow time for their journeys as the station will be very busy; and with engineering works taking place in north Bristol those travelling from further afield should plan their journey in advance."
Craig Jenkins, Executive Chairman, Visit Bath said:
"We are aware of the challenges involved in moving large numbers of visitors in and out of Bath Spa - which is a relatively small station. We have been working very closely with GWR over the last six months to ensure that visitors travelling by train to the Bath Christmas Market will have the best possible journey.
"We are very pleased that measures put into place by our partner GWR include bringing longer trains with more seats into service on the busiest routes, and more station staff to help our visitors both at Bath Spa and other stations along the key routes."
Author: Darren Porter
Image: GWR