£11m Transpennine depot expansion begins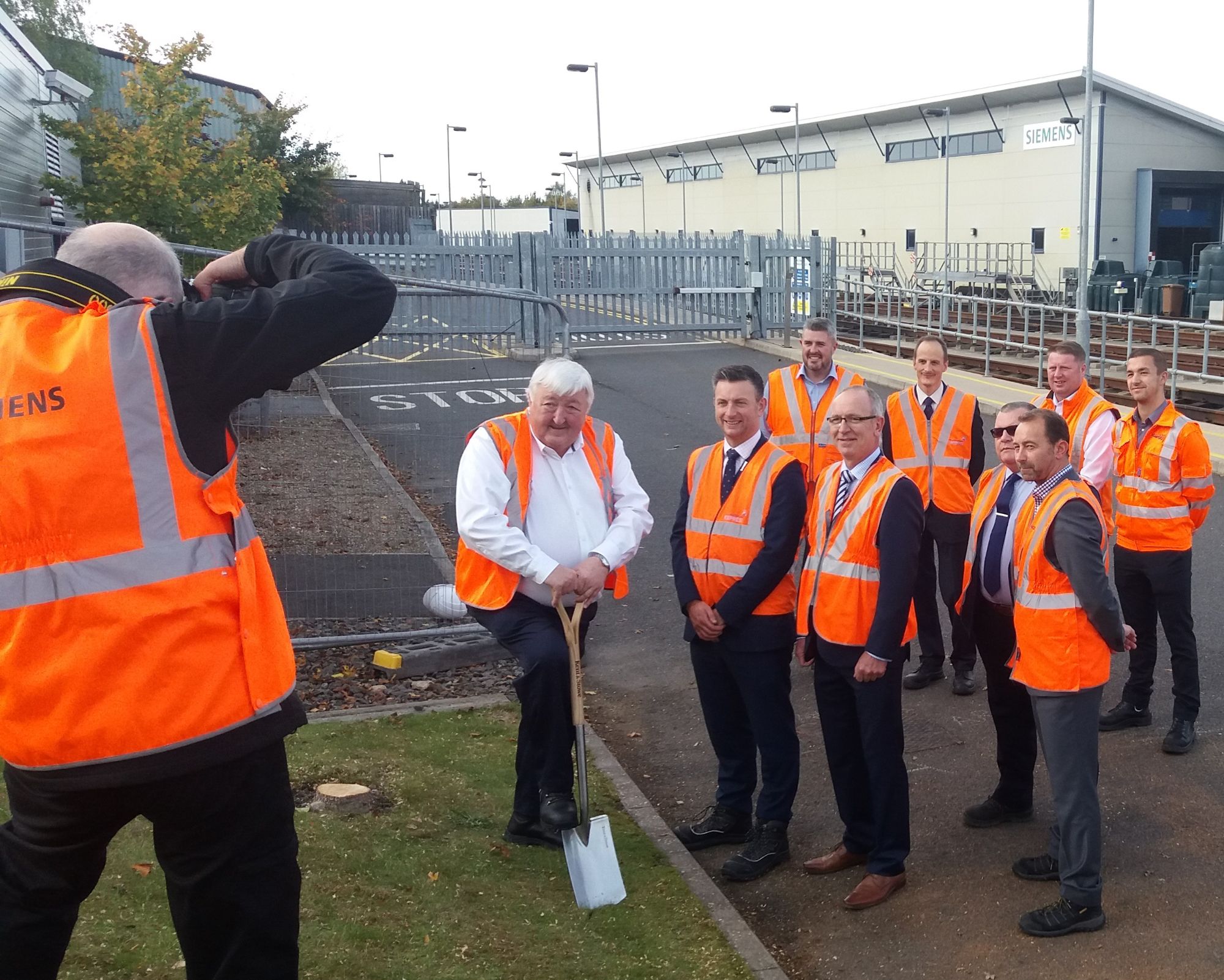 24th October 2018
Work has started to modernise the Transpennine Express depot at Leeman Road in York. This £11m project will see improvements made to allow stabling of the new longer Nova fleet which is due to be introduced over the next twelve months.
Councillor Ian Gillies, Leader of City of York Council and Vice-Chair of the Transport for the North Board visited the site to formally launch the building works.
The depot, operated in partnership with Siemens, already provides maintenance for the existing fleet of Class 185 trains and this new work will offer the ability to stable more rolling stock, allowing more early morning services in the area.
The enhancement work is planned to be carried out in two phases with the first now underway and the second is expected to be completed by summer 2019. As part of the long term benefit of this project, the work will help secure highly skilled rail engineering jobs in the city.
Chris Nutton, Major Projects Manager for TransPennine Express said: "Working in partnership with Siemens, we're investing £11million in modernising our train maintenance facility in York so that it is upgraded to maintain our brand new, longer Nova trains. We're especially pleased that this investment will help secure long term, highly skilled railway engineering jobs in York."
Pete Redding, Fleet Operations Director for Siemens Mobility's Rolling Stock Business said: "We are delighted to be working with our customer TransPennine Express on this crucial investment which will ensure the York train care facility continues to play an important role in maintaining fleets serving routes in the region. It's exciting news for our team."
Councillor Ian Gillies, Leader of City of York Council said: "York is a city with incredible railway heritage and it is great to hear about this significant investment. This news comes hot off the heels of the announcement last month that York has the highest number of jobs the city has ever seen as our economy continues to grow. This expansion secures jobs that meet the needs of our highly skilled residents and shows York to be a great city to invest in."
Councillor Keith Aspden, Executive Member for Economic Development said: "Today's news is another show of confidence in our successful economy. This news follows recent success stories relating to job creation and economic growth in York. Such large investment in facilities and the local workforce is fantastic news for residents and our economy."
Author: Darren Porter
Image: Transpennine Express