St Austell footbridge finds new home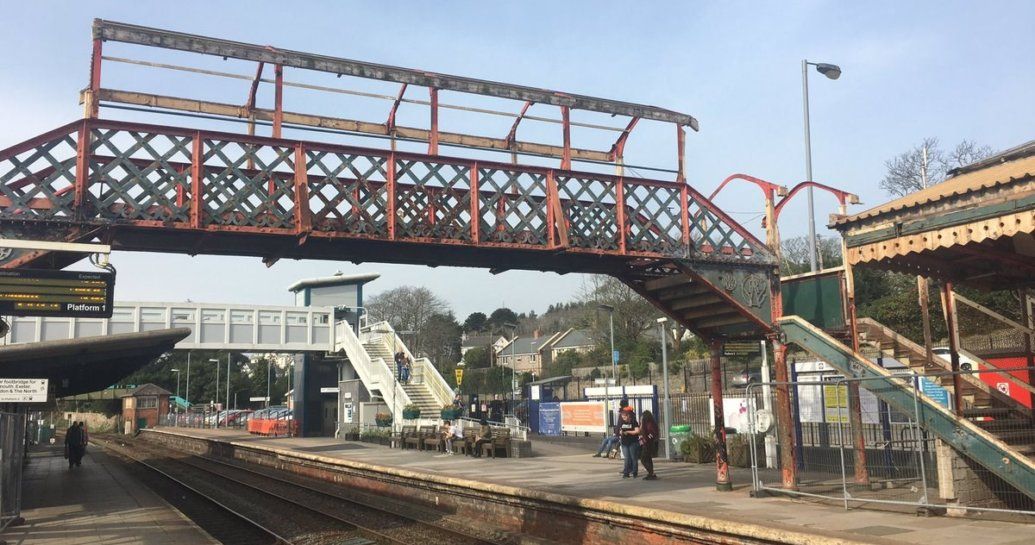 26th February 2019
The iconic Victorian-era footbridge at St Austell station has now been removed and will be transported 30 miles to its new home at Helston heritage railway.
Installed in 1882, the footbridge is no longer required at the station due to the installation of a fully accessible footbridge equipped with passenger lifts, which was provided as part of the Access for All scheme.
When plans were originally revealed to replace the structure, campaigners sought assurances that it would not be demolished with the hope that it would be retained by a heritage railway and maintained as an important reminder of Cornwall railway heritage. Working with the independent Railway Heritage Trust, Network Rail was able to secure a new home for the footbridge, 30 miles away from St Austell as part of the Helston heritage railway.
Stephen Jones, senior asset engineer for Network Rail's Western route said: "We are pleased to be able to maintain this part of Cornish transport history by working with Helston Railway to preserve the St Austell footbridge, which is almost 140 years old.
"The footbridge displays the iconic insignia of the Great Western Railway and is important to the heritage of the local area. By working together with volunteers from Helston railway, less than an hour from St Austell, Cornwall is able to retain part of its railway history for future generations to enjoy."
James Packman, chairman of the Helston Railway explained: "The Helston Railway, its Charity Organisation, and most importantly our volunteers, are delighted to take on the stewardship of this important piece of railway heritage, and we hope that it will become a well-loved part of our own railway when it is in place.
"It is also important to us that local Cornish pieces of history like this remain in the county, and even better, on our GWR branch line. Our own customer numbers are increasing rapidly, so we are fast becoming an even more successful attraction, and we will very soon need a way for passengers to cross the line. We will also be able to use the historic footbridge to view our steam locomotives approaching one of our platforms.
"We thank everyone who has helped us with starting this project, but in particular Network Rail, for helping to save this piece of railway heritage. It will be enjoyed by lots of visitors and be in use for many years."
Author: Darren Porter
Image: Network Rail