Stirling-Dunblane-Alloa electrification to go live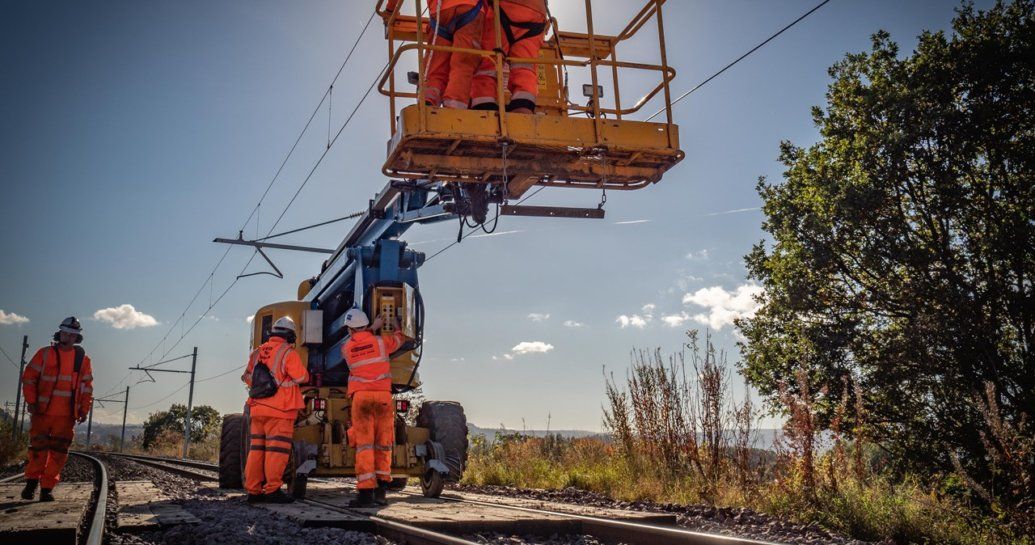 26th October 2018
Network Rail have released a warning to the public that from November 4th, overhead power cables on lines from Larbert through Stirling, Dunblane and Alloa will be live.
With this new overhead electrification carrying 25,000 volts of electricity, a campaign is now underway to highlight the new dangers present on this previously unelectrified railway to highlight the potential issue to trespassers and those who accidentally make contact with the overhead lines.
Iain McFarlane, Network Rail's delivery director for the Stirling- Dunblane-Alloa electrification, said: "Energisation is an important phase of work to test and validate the new equipment and ensure it is operating as it should. As well as 'live testing' the equipment, the energisation phase of the work is critical to ensuring the safe introduction of the electric trains that will operate on the route from December.
"Electrification also marks a significant change to the railway in terms of risk for those living or working nearby so it is important we do what we can to make people, particularly young people, aware of this change and encourage them to stay safe.
"Electric trains will be quieter and accelerate faster than the diesel ones they replace. The overhead power lines we have installed carry 25,000 volts of electricity – enough to kill anyone who comes into contact with them."
Network Rail is delivering more than 40,000 leaflets to lineside communities as well as highlighting the campaign on social media. They are also working alongside industry partners in schools and local groups to convey this dangerous message.
Author: Darren Porter
Image: Network Rail