Carfin station upgrade approaches completion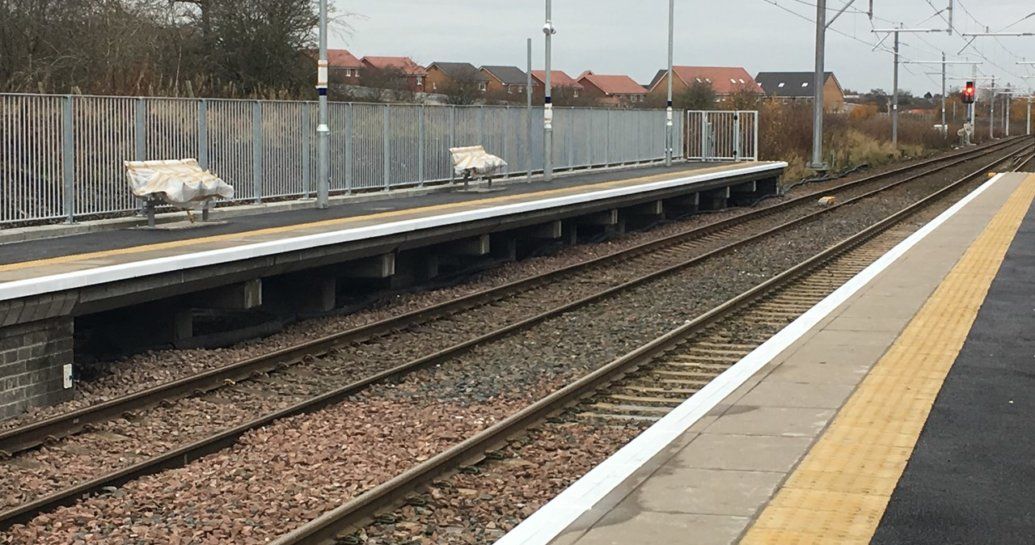 26th November 2018
A £2m programme to upgrade Carfin station is now in it's final stages. Started in May, work has been ongoing to upgrade the power supply and create an under-track crossing as well as various other enhanced facilities and upgrades.
150 tonnes of pre-cast concrete was used to create new platform sections to facilitate the longer trains that are due to arrive on the route post-electrification. A further 50 metres of platform was lowered and 400 square metres of newly surfaced platform was introduced to improve accessibility.
Part of a wider £160m Scottish Government funded investment to upgrade and electify the line, improvements to lighting, CCTV, customer information systems, ticket machines and validators, seating and waiting shelters were all delivered as part of the project.
Brian Mallon, Network Rail project manager for the Shotts Line electrification project said: "As well as being necessary to ensure it was compliant for an electrified railway, upgrading the station delivers tangible benefits will improve the overall travelling experience for passengers using Carfin station.
"While we appreciate this work may have been inconvenient for the local community in the short term, the enhanced station will deliver a safe and modern station which will be of benefit for years to come. We appreciate everyone's patience and cooperation while we delivered this work."
Richard Lyle MSP for Uddingston and Bellshill said, "I warmly welcome this investment to improve Carfin station and more generally the electrification of the route which more directly connects my constituents to job, education and leisure opportunities in Edinburgh and Glasgow.
"I visited the site with the project team to see first-hand the work that had been delivered in the station and the overhead line electrification and discussed how they notified and engaged with lineside communities and challenged them to take on board some of the issues raised and how they had been addressed – which they committed to do.
"While the work has undeniably been inconvenient for those living closest to the station, I believe that the long-term benefits of upgrading the station and electrifying the line and the environmental improvements and opportunities it will bring to this area, can only be a positive development."
Author: Darren Porter
Image: Network Rail