Cairo train crash causes deadly fire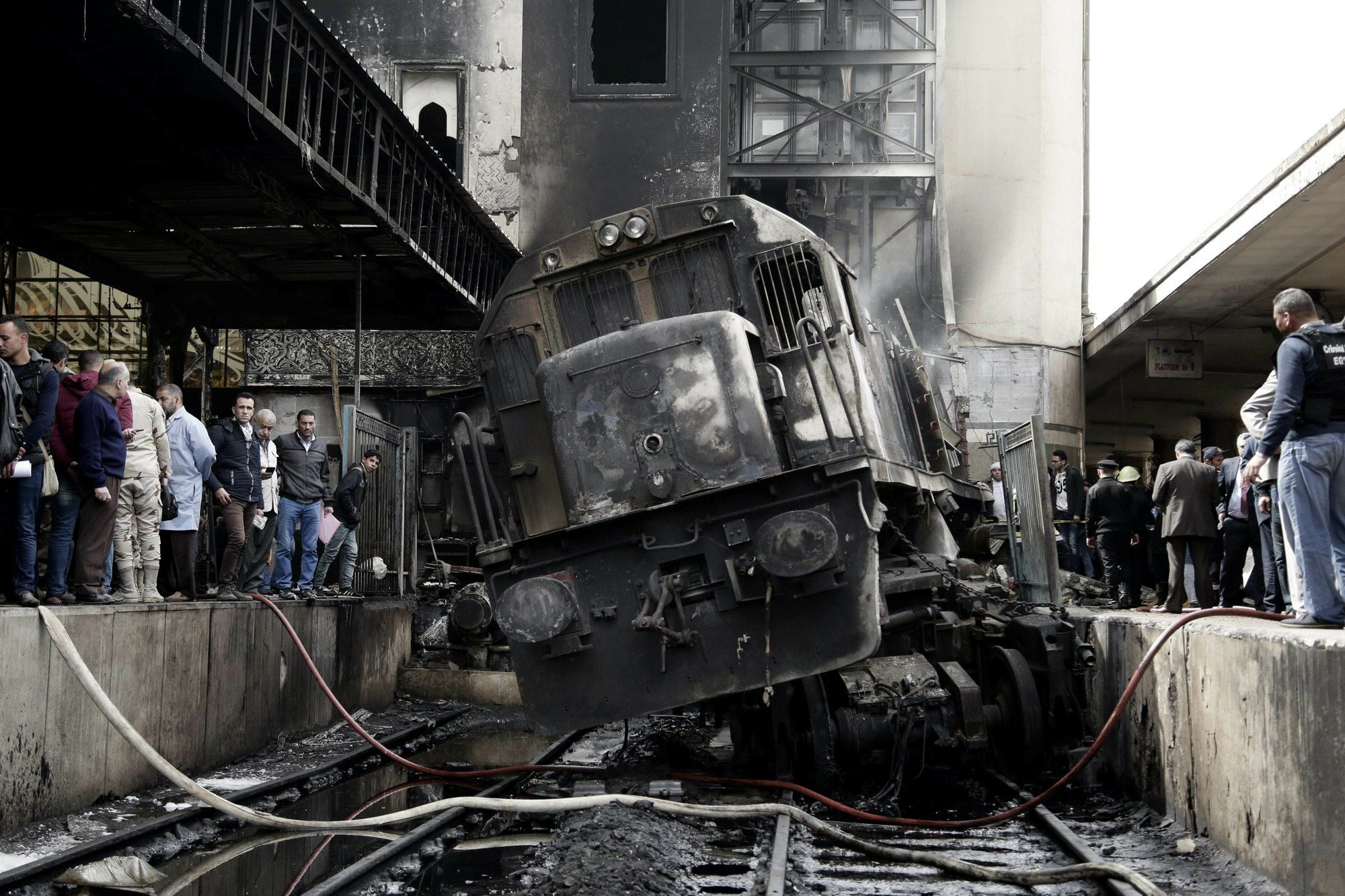 27th February 2019
State TV in Egypt is reporting that at least 25 dead and 50 injured in a large fire at the main railway station in Egypt's capital Cairo.
The National Railway Authority said that a train had crashed into a concrete buffer stop at Ramses Station. The fuel tank reportedly exploded following the collision, setting the platform and nearby buildings alight.
Prime Minister Mostafa Madbouli has visited the scene and said that at this time the cause of the crash is unknown but vowed to punish anyone that has been negligent. Only hours after the incident, Transport Minister Hisham Arafat resigned and President Abdul Fattah al-Sisi extended his condolences to the families of those who died and pledged to ensure that the injured received the support they needed.
The railway system in Egypt has a long standing poor safety record and there have been several major incidents. In 2017 43 people were killed and more than 100 injured when two passenger trains collided outside the Mediterranean port city of Alexandria. The deadliest railway disaster in Egypt occured in 2002 when a fire tore through an overcrowded passenger train, killing more than 370 people.
Author: Darren Porter
Image: Egypt Associated Press