Great Western Railway supporting Cornish Pasty Week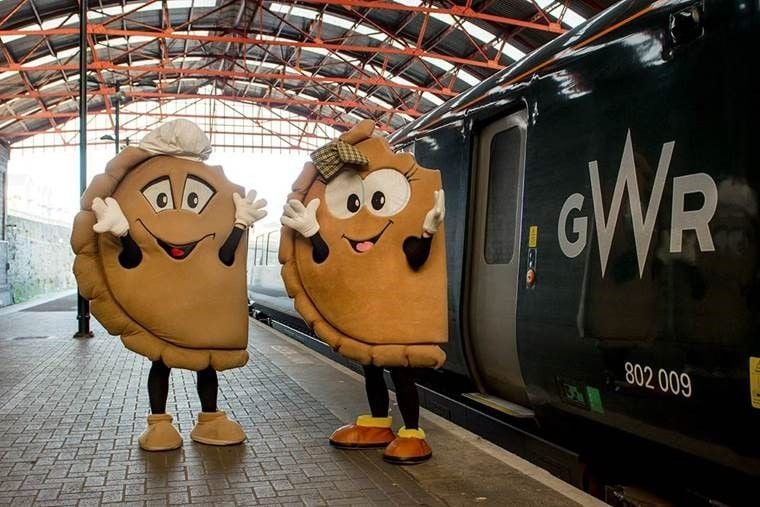 27th February 2019
Great Western Railway (GWR) are helping to celebrate Cornish Pasty Week by teaming up with Bodmin-based pasty producer 'Proper Cornish' to give away free pasties to customers on-board select GWR services in Cornwall.
As part of a series of events to mark this weeks celebration, GWR will be offering complimentary pasties on-board services between Falmouth and Truro as well as on Intercity Express Trains operating between Penzance and Bodmin Parkway.
More than 120 million of these delicious pasties are created every year and they are thought to generate around £300m for the Cornish economy. In 2011 the pasty was awarded Protected Geographical Indication (PGI) status by the European Commission following a lengthy campaign by the Cornish Pasty Association. This body also created the Cornish Pasty Week which runs from 25th February – 3rd March.
Chair of the Cornish Pasty Association Jason Jobling said:
"The Cornish pasty has been bringing people together all over the world for generations and it's fantastic to see the way in which Cornish Pasty Week is helping to maintain that tradition. It's also proving to be a great way of bringing organisations together; the way in which GWR has got involved from the start has been amazing and we know their passengers enjoy Cornish Pasty Week too."
GWR Managing Director Mark Hopwood said:
"We're proud to help promote Cornish Pasty Week. GWR is always keen to support communities along our route and this week-long celebration is a great way of recognising such an important industry to Cornwall. We hope more people will be inspired to visit Cornwall, taking advantage of our new Intercity Express Trains."
Author: Darren Porter
Image: GWR