First electric train on Stirling-Dunblane-Alloa line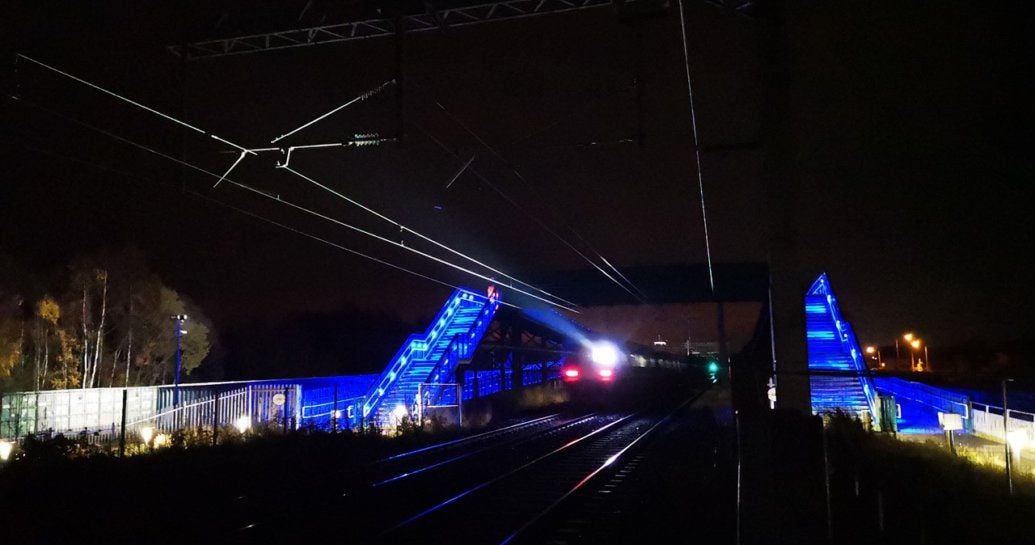 28th November 2018
A key milestone was achieved last night when Class 380 successfully completed test runs at line speed along the newly electrified lines to Stirling and Alloa. More tests are planned this week in anticipation of the first ScotRail electric passenger services on the line from December 9.
In the last two years engineers have installed over 2,000 stanchions to support in excess of 300km of wires on the 50km route. Major modifications were also required to existing structures along the route, where several bridges had to be raised to allow the wires to travel underneath.
Accessibility improvements have also been made at Stirling with the installation of a new footbridge and lifts that provide step- free access to all platforms.
Iain McFarlane, Network Rail's delivery director for the Stirling- Dunblane-Alloa project, said: "Successfully running this first test train brings the railway a step closer to being able to introduce electric services for customers.
"Electrification will transform travel across the central belt of Scotland – increasing the number of seats, reducing journey times and cutting emissions by introducing more modern and greener trains to the route."
Author: Darren Porter
Image: Network Rail