Reedham Junction remodelling moves forward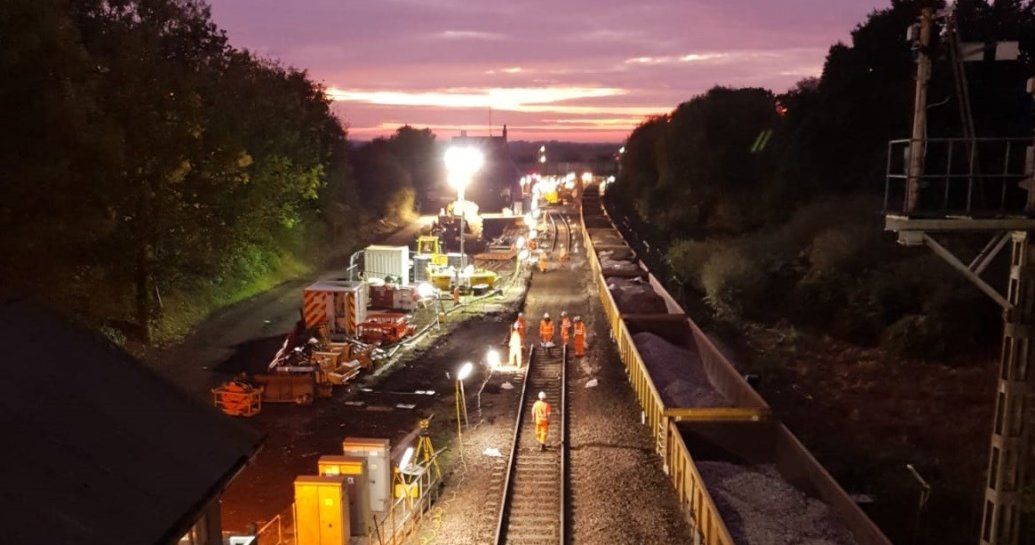 30th October 2018
Following a nine day suspension of rail services, the £68m modernisation of the Norwich-Yarmouth-Lowestoft railway took a major step forward as the third phase of re-signalling works were completed.
Engineers installed 26 new signals in the Reedham Junction area as well as replacing ancient signal equipment and cables. These new systems replace some of the oldest existing signals in the country and will improve safety and journeys for passengers. 1000 metres of track and crossings were also renewed along with the removal of 300 metres of disused rail siding.
The signal changes and remodelling of the track are due to come into force when the system is switched over in 2019. The new layout is designed to improve the flow of trains through the area, resulting in an improved timetable and improved efficiency. Changes to the area mean that rail services between Reedham and Yarmouth are suspended until April 2019 when the new signals are expected to come into operation.
Meliha Duymaz, Network Rail's route managing director for Anglia, said: "I'd like to thank all passengers for their patience while we completed these essential works over the half term period. We are one step closer to delivering a whole new signalling system for the Wherry lines as part of our Railway Upgrade Plan. We have more work to come over the coming months, but these improvements will help transform rail travel for passengers in this region."
Jamie Burles, Greater Anglia managing director said: "We'd like to thank customers for their patience while Network Rail carry out this work. Between us we are completely modernising the railway in the Yarmouth area, with their new signalling system and our brand new longer state-of-the-art trains which start coming into service next year."

Author: Darren Porter
Image: Network Rail