Aberdeen to Inverness Drivers Eye View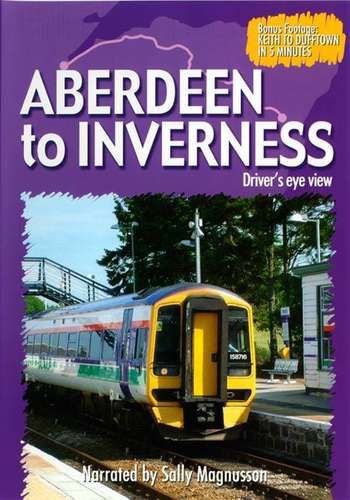 In little over a hundred miles, we encounter 16 existing, or former, railway junctions - an average of one in every seven miles - a remarkable testament to the commercial rivalry between the Highland and Great North of Scotland Railway companies and the resulting duplication of lines constructed in the latter half of the 19th Century. Of the 50 stations that have come and gone over the years, just ten remain open.
At the time of filming the route was operated by First ScotRail and plied by class 158 Sprinters. The route is mostly of single track and features tokenless block and electric key token sections controlled from manual signal boxes with semaphore signals. This scenic route was filmed in sunny or good weather from the cab, from the trackside, from signal boxes and from the air.
Much of the fascinating history is to be found in the narration, expertly delivered by BBC TV's Sally Magnusson.
Running Time: 112 Minutes