BritishRailways on DVD - Power of the Class 43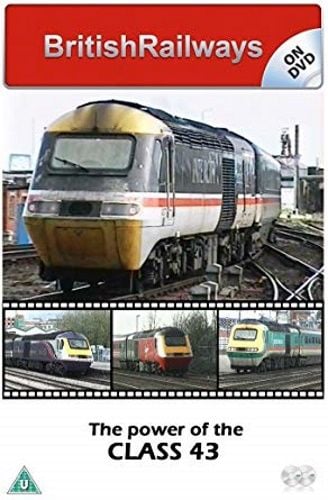 The British Rail Class 43 is the TOPS classification given to the Intercity 125 High Speed Train power cars. A total of 197 power cars were built between 1975 and 1982 by BREL at their works in Crewe. The class 43 is the fastest diesel loco in the world with a maximum speed of 148mph, although service speeds do not exceed 125mph.
This dvd features class 43s filmed between 1995 and 2002 and a variety of liveries are featured including Intercity Swallow, First Great Western, Virgin Trains, GNER and Midland Mainline. The footage also features HST drags, power cars on test and short set workings.
Filming locations include: Cardiff, Dawlish, Derby, Didcot, Doncaster, Eastleigh, Leamington Spa, Newport, Norton Bridge (now closed), Oxford, Peterborough, Sheffield, Stafford, Swindon, Water Orton and many more...
Running Time: 140 Minutes Approx