C2C: Shoeburyness to Fenchurch Street Drivers Eye View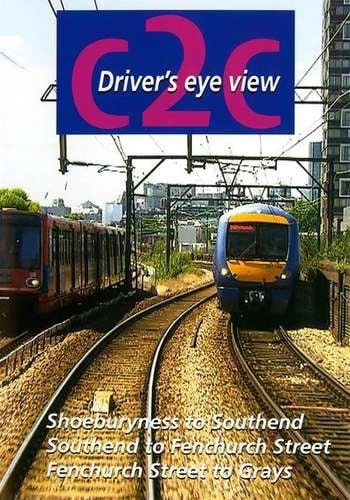 The former London Tilbury and Southend Railway is a largely self-contained network. At one end is the easternmost outpost of Shoeburyness in Essex, providing a surprisingly intensive passenger service for such a small community. At the London end, c2c becomes an intensive suburban and commuter line with trains from three main routes converging onto just two tracks into Fenchurch Street, one of the lesser known London termini housing just four platforms.
We travel aboard the attractive class 357 Electrostar electric multiple units with their exceptionally comfortable ride, firstly from Shoeburyness to Southend Central. There, in the bay platform, we board another service for the Tilbury branch which diverges at Pitsea. This is a surprisingly scenic journey through rural marshland alongside the Thames estuary. After passing through Tilbury Town we take the single line to Upminster before running parallel to the District line towards the City of London. For the last couple of miles into the City we run alongside the Docklands Light Railway. At Fenchurch Street we board another service to see the line as far as Barking in the opposite direction, branching off onto the original LTS route via Dagenham but terminating at Grays.
This is a unique opportunity to see the line from the driving cab at its very best, having been filmed during the glorious summer heatwave of 2009.
Running Time: 116 Minutes