London Marylebone to Birmingham Moor Street Drivers eye view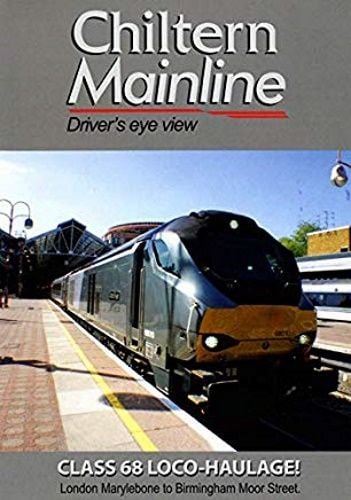 Diesel loco-hauled expresses have made a comeback... For this Driver's eye view we travel in the cab of a class 68 hauling a rake of refurbished Mk 111 carriages marketed by Chiltern Railways as 'Silver Trains'.

Our journey starts at London's Marylebone Station where we board the 1010 to Birmingham Moor Street. Video 125 has been here before, 30 years ago in fact, but so much has changed. Signalling, privatisation, Network Rail, Marylebone station, re-doubling of the line and even the Evergreen initiative that has seen strategic improvements to infrastructure and consequential increase in line speeds. In the last decade alone, Chiltern Railways has vastly increased the number of services over the Chiltern main line. .

At first, our train takes us alongside the Metropolitan and Jubilee lines and past Wembley Stadium. We then join the former Great Central/Great Western JOINT line at Northolt Junction and run alongside the Central Line. The joint line takes us through High Wycombe and the Chiltern Hills following the path once taken by GWR steam expresses heading for Birmingham or Birkenhead. Joining the busy former GWR main line from Oxford before Banbury we continue through Leamington Spa, Warwick and Solihull to Birmingham Moor Street, the station there seeing a remarkable restoration reminiscent of the 1930's steam age. .

All the fascinating history of the Great Central Railway - the last traditional main line into London, is in the narration, expertly delivered by seasoned broadcaster Richard Bath.
Filmed in Summer 2018
Running Time: 105 Minutes