Chiltern Take Two: Paddington-West Ruislip & Marylebone-Banbury Drivers Eye View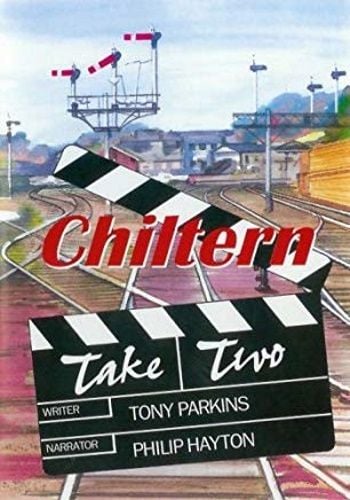 Driver's Eye View: Paddington to West Ruislip (class 50) & Marylebone to Banbury. (DMU) Narrated by Philip Hayton.
This shows the old Great Central/Great Western Joint line running through High Wycombe and Princes Risborough etc. The joint line actually starts at Northolt Junction in Middlesex and runs to the one time Ashenden Junction in Buckinghamshire. Both the GWR and the GCR built their own connections to this joint line, the former out of Paddington and the latter from Marylebone. Here we experience them both, starting out from Paddington aboard what was in 1989, the only passenger train of the day still to use the old GWR link.
The 18.12 commuter express hauled by class 50 "Ark Royal" takes us via Old Oak Common West Junction through Greenford to Northolt Junction ("Take One"). "Take Two" shows the GCR link from Marylebone aboard a first generation DMU (class 115). At the time of filming this was London's last Terminus to be signalled by semaphores. This time we go right through Northolt and all the way to Banbury. The high spot, is High Wycombe which was little changed since steam days and boasted an amazing array of points and semaphore signals. Along the route there are also snippets from within many of the mechanical and power signal boxes just before the total route modernisation swept most of them away.
Written by Tony Parkins of Chiltern Trains.
Running Time: 94 minutes