Croydon Tramlink drivers eye view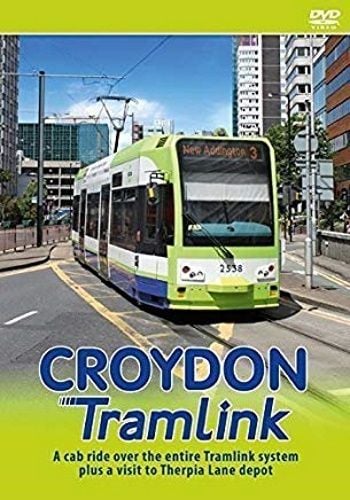 Fifteen years have passed since trams returned to London in the shape of the Croydon Tramlink and like many other modern UK systems, it has been a great success, with a credible 32.3 million passengers carried in 2014/2015.
The system today operates four primary routes. From Wimbledon in the south, trams serve a town centre loop around Croydon and then split towards Beckenham Junction with a short branch to Elmers End, and a major route through to New Addington.
This programme features a driver's eye view around the system, filmed from the cab of tram 2543. Starting with a look around the main depot at Therapia Lane, we board our tram and set off on a journey over the entire system.
Filmed in July 2015 with the full permission of Tramlink, every station, junction and tunnel is shown including the interlaced track near Mitcham, the 512-metre long Sandilands tunnels, fast running on the Addington line and we even manage to run onto the rarely used centre track at East Croydon.
Running Time: 90 Minutes