Dublin to Sligo Drivers Eye View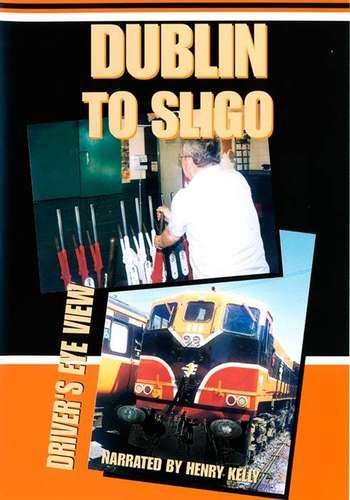 2004 was the penultimate year of loco haulage on the Intercity route from Dublin to Sligo before route modernisation and the inauguration of DMU traction. Bearing this in mind and the popularity of the Rosslare DEV produced the previous year, Irish Rail invited Video 125 back to record this classic line before the changes took place.
Our train of Mk 2 coaches - hauled by class 071 locomotive number 088, starts its journey in one of the terminal platforms at Dublin's Connolly Station. The line follows the course of the Royal Canal most of the way to Mullingar – the railway having actually purchased the canal before building the line.
After leaving the western suburbs of the capital, the line is controlled by time-honoured electric key token block sections and semaphore signalling. Many level crossing gates were still opened and shut by hand. As well as seeing this scenic line from the driver's cab, there are the usual trackside shots, shots of the drivers at work, shots of the signalmen at work and aerial shots taken from a helicopter accompanying our train all the way to the west coast town of Sligo.
Running Time: 107 Minutes