Eurostar: Brussels Midi to London St Pancras International drivers eye view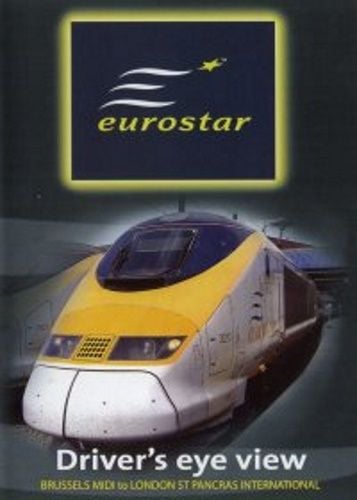 This is a driver's eye view from a class 373 Eurostar, the 09.29 Brussels Midi to London St Pancras International calling at Lille Europe and Ebbsfleet International. Riding with the driver at speeds of up to 300 kilometres an hour, or 186 miles per hour, we see almost the entire route in virtual real time. We also follow our train's progress through Belgium, France, the Channel Tunnel and England from the five rail control centres that are responsible for the high speed route.
There are two bonus features: 1. Temple Mills Depot 2. Comings and goings at Brussels Midi There is also a French commentary (selected in the menu) by Yves Aubert. Running times in the Channel Tunnel and London Tunnels 1 and 2 have been reduced by about 50%.
Running Time: 120 Minutes